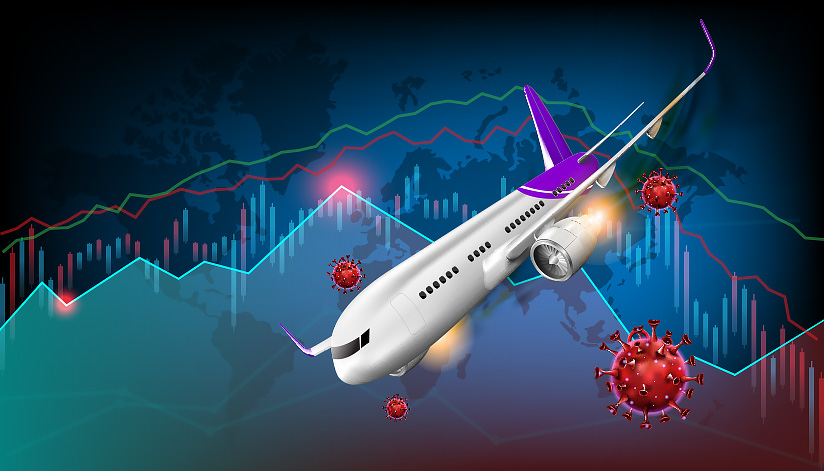 Airlines and commercial aircraft manufacturers are quickly adapting to the new reality of COVID-19 and developing measures and systems to make flying as safe as possible, and to trace and track the contacts of crew members who do test positive for the novel coronavirus, industry players told the Flight Safety Foundation's virtual International Air Safety Summit (IASS).
"This pandemic is a kind of wake-up call for all of us," said Bruno Fargeon, project lead of Airbus's Keep Trust in Air Travel initiative. "Health has become part of the safety and security aboard the aircraft … We need to make sure we don't transport the virus from one destination to another … We need [mitigation] measures to be visible. From a psychological perspective, it's important [for mitigation measures] to be seen by passengers and crew operating the aircraft."
Fargeon said airlines need to take advantage of the qualities that already exist on board modern airliners and then implement procedures that are simple and well understood.
"We're extremely lucky that the current generation of air systems on aircraft are quite advanced," he noted. "This is not about changing the aircraft, but changing the way we operate the aircraft. Boarding and deboarding the aircraft has to be different."
He noted that measures such as giving passengers pre-boarding health screenings, cleaning and disinfecting aircraft and requiring passengers and crew to wear masks have been "well defined and are starting to be well propagated throughput the industry," adding: "The measures need to be simple and the crew needs to act as the authority on the aircraft. We will have to work for more harmonization of measures across the globe."
Christoph Hera, the safety data science officer for Luxembourg-based Cargolux Airlines, told IASS how he has developed an algorithm to track and trace the contacts of flight crew that test positive for COVID-19.
"The goal is to ensure the safety of our crew throughout the network," he said. "The pilot notifies our track and trace team that he has tested positive and the team goes through the past 10 days to find all his contacts. What flights was the pilot on for the last 10 days? What pilots did he share a flight deck with? Was contact made during duty time (a direct exposure) or rest time (an indirect exposure)?"
With the algorithm, "we have a fast response to infectious diseases in place," Hera said. The algorithm, which pulls all the needed data, increases the efficiency of track and trace by 99.6%, he said. Contacts are identified in 20-30 seconds instead of three hours of going through the information manually, he explained.
Hera said Cargolux is "willing to share with other airlines," particularly the "ideas and assumptions" used to develop its track-and-trace algorithm.