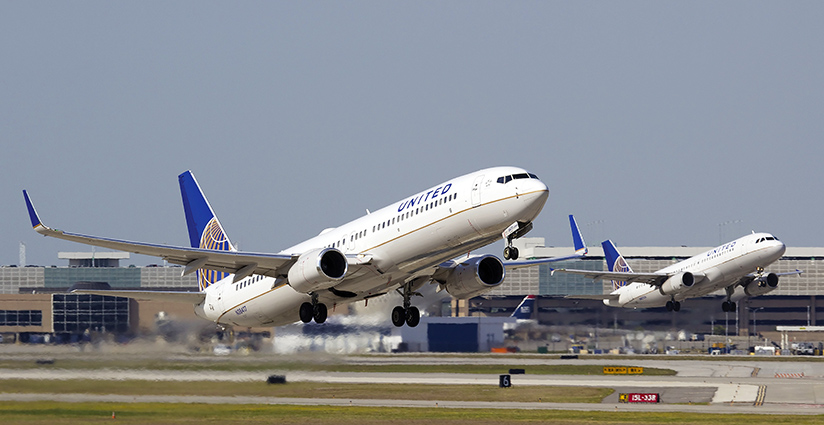 The U.S. Federal Aviation Administration has granted an exemption through July 10, 2021 to allow Part 121 passenger airlines to transport cargo secured to seat tracks in main cabins of passenger aircraft and to transport cargo secured to passenger seats when there are no passengers in the cabin.
The exemption clears US airlines to use passenger aircraft as freighters, including using passenger cabins to carry cargo, with aircraft that have been sidelined as passenger transports because of the COVID-19 pandemic.
Airlines for America (A4A), which represents major US passenger airlines, petitioned the FAA for the exemption and asked that it be extended to international flights. "The petitioner requests that the relief apply to operations outside the United States because its members seek to operate internationally to bring critical supplies to the United States," the FAA explained in an order granting the exemption. "Additionally, the petitioner requests the FAA permit operators conducting operations under an exemption to transport 'deadheading' crewmembers. The petitioner states that, in connection with the novel coronavirus disease 2019 (COVID-19), U.S. air carriers, including A4A members, are currently experiencing an unprecedented downturn in passenger traffic."
A4A told the FAA that cash flow and liquidity problems have driven its members to park more than 3,000 aircraft. "The petitioner explains that, because of the extreme reduction in demand, air carriers that typically transport passengers now have the capacity to carry cargo, including critical medical cargo, on the main deck of their airplanes when seats are removed," the FAA said. "The petitioner asserts that carrying cargo on the main deck will make efficient use of many now-empty passenger aircraft. The petitioner seeks relief for a period of two years. In support of that duration, the petitioner states that experts predict the aviation industry will experience a slow recovery."
The FAA has granted the exemption for one year for now, through July 10, 2021.
Under the exemption, airlines must ensure that cargo "not be loaded in the stowage compartments in which protective breathing equipment and portable oxygen bottles are stored." Airlines must also "restrict cargo loaded in a given accessible area, whether on a pallet or directly tied to the floor, to no more than 200 cubic feet." Carriers are also required to load cargo "in a manner that permits sufficient access to the cargo to allow effective firefighting." Airlines must also "ensure that cargo does not interfere with features that allow decompression venting (i.e., cargo must not obstruct decompression vents or flow when the vents are activated)."
The FAA said that an exemption granted for one year "will not result in an unacceptable risk to aviation safety as long as operations under this exemption comply with the conditions and limitations outlined," adding: "Critically, some of the conditions and limitations of this exemption require certificate holders to address particular safety concerns with respect to the carriage of cargo: restraint and loading, fire risk and hazard mitigation, and required training. Compliance with the conditions and limitations allows operators to transport cargo on the main deck without an unacceptable level of risk and allows the FAA to maintain effective oversight of a certificate holder's new type of operation."