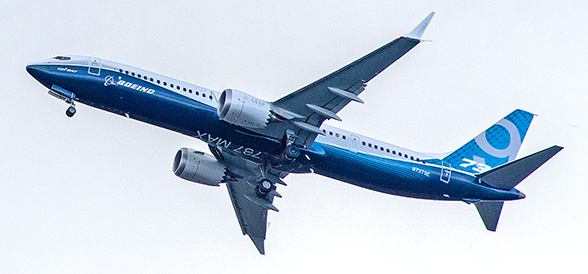 The European Union Aviation Safety Agency (EASA) completed Boeing 737 MAX test flights from Vancouver, the agency said Sept. 11.
While Boeing is targeting U.S. Federal Aviation Administration (FAA) re-certification for the grounded aircraft by the end of this year, the global grounding cannot be lifted until non-U.S. regulators also agree that Boeing has made necessary fixes. EASA's stamp of approval will be critical.
EASA said it conducted the test flights in Canada instead of the U.S. because of COVID-19 restrictions.
The agency stated: "As the next step in its evaluation of the aircraft for return to service, EASA is now analyzing the data and other information gathered during the flights … EASA has been working steadily, in close cooperation with the FAA and Boeing, to return the Boeing 737 MAX aircraft to service as soon as possible, but only once we are convinced it is safe."