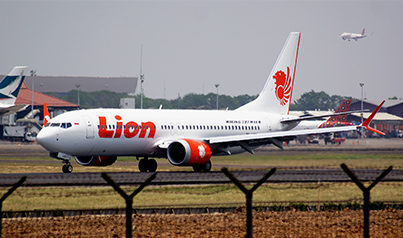 The U.S. Federal Aviation Administration (FAA) has said it plans to issue a Notice of Proposed Rulemaking (NPRM) "in the near future" for an Airworthiness Directive (AD) regarding the Boeing 737 MAX returning to service.
"In keeping with our commitment to remain transparent, the NPRM will provide 45 days for the public to comment on proposed design changes and crew procedures to mitigate the safety issues identified during the investigations that followed the Lion Air and Ethiopian Airlines accidents," the FAA said in a statement issued July 21. "The agency continues to follow a robust certification process. In addition to the standard FAA certification team, the 737 MAX Technical Advisory Board (TAB) continues to provide valuable review and consultation."
The 737 MAX has been grounded globally since March 2019, following two fatal crashes of MAX aircraft in service, one with Ethiopian Airlines in March 2019 and one with Indonesia's Lion Air in October 2018.
The FAA and Boeing revealed in late June that the aircraft was undertaking re-certification test flights.
The FAA said July 21 that a "number of key steps" remain before the aircraft can be cleared to return to service.
"The FAA will not speculate when the work will be completed," it said. "The agency continues to follow a deliberate process and will take the time it needs to thoroughly review Boeing's work. We will lift the grounding order only after FAA safety experts are satisfied that the aircraft meets certification standards."