A BARS Audit using registered Audit Companies and accredited Auditors provides an evaluation of the operations and technical management systems of an aviation operator. It is an in–depth audit with the objective of clearly articulating and verifying what procedures, processes and systems the aircraft operator has in place. 
ONSITE FULL AUDIT 
Onsite Full Audit will be conducted with two auditors where auditors are not subject to travel or quarantine restrictions and able to travel and visit the Operators' facility. A BARS Audit is held in accordance with the general Become a BARS Registered Aircraft Operator Procedures. 
BARS AUDIT TYPES AND STREAMS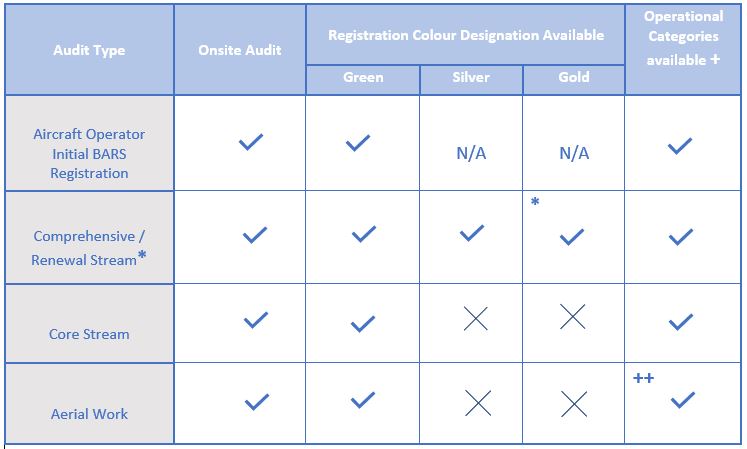 *Monitoring audits are available for Gold members on alternating years. 
+ Operational Categories include Humanitarian, Geo physical survey, NVG, Helicopter External loads 
++ Geophysical Survey is the only Operational Category available for the Aerial Work stream 
Stay tuned with updates and any further changes to the Program through our BARS E-Newsletter
If you have any any questions please contact the BARS Program Office directly: BARS@flightsafety.org