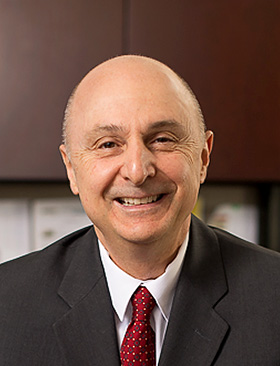 Working Together to Drive Aviation Safety Improvements
As we navigate the ever-evolving landscape of aviation safety, I want to take a moment to reflect on the important work of Flight Safety Foundation and the significance of your engagement and support for our mission.
At the Foundation, our commitment to enhancing global aviation safety is unwavering. We strive to be the beacon of excellence, providing leadership, collaboration and innovation in the pursuit of safer skies. Our Foundation's history is steeped in a legacy of dedication to the highest standards of safety, and we continue to build upon that foundation.
As members of Flight Safety Foundation, you play a crucial role in our collective pursuit of safer skies. Your engagement, knowledge and expertise are invaluable assets that contribute to the strength and impact of our organization. By actively participating in the Foundation's initiatives, programs and committees, you provide diverse perspectives, insights and experiences that shape the direction and focus of our work.
Engagement is not just about your involvement, but also about the active exchange of ideas and the collaborative spirit that strengthens our collective efforts. We encourage you to share your thoughts, experiences and challenges, as well as offer suggestions on how we can further improve global aviation safety. Your input helps us shape our strategies, prioritize our initiatives and ensure that our work remains relevant and impactful.
Support from our members is vital to the success of the Foundation. Your financial contributions and sponsorship enable us to pursue groundbreaking research, develop innovative solutions and deliver valuable resources to the aviation community. We are grateful for your support, which we judiciously invest in critical projects, and use to organize impactful events and to provide essential training and educational programs that advance the cause of aviation safety worldwide.
We recognize that our singular mission — to improve global aviation safety — can only be achieved through the collaborative efforts of our dedicated members. Therefore, we are committed to creating an environment that fosters open communication, encourages diverse perspectives and provides opportunities for professional growth and development.
Let us continue to work together, sharing our expertise, knowledge and passion, to advance aviation safety for the benefit of all. We urge you to be actively involved, provide your insights and contribute to the Foundation's ongoing efforts. By doing so, you directly contribute to making our skies safer and more secure.
Thank you for your support and commitment to Flight Safety Foundation. Together, we will make a lasting impact on the aviation industry and ensure safer journeys for all who take to the skies.