Global Action Plan for the Prevention of Runway Excursions (GAPPRE)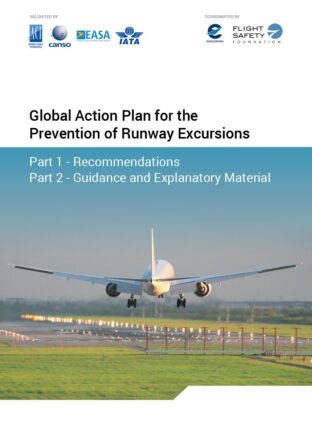 Runway excursions are the most frequent accident type in aviation and frequently are identified as one of the most serious risks for large and small aircraft. Because of the complexity of the risk factors, preventing runway excursions requires coordination and commitment among numerous industry stakeholders. 
The Global Action Plan for the Prevention of Runway Excursions, or GAPPRE, was developed over a two-year period by an international team of more than 100 aviation professionals from more than 40 organizations. The initiative was coordinated by Flight Safety Foundation and EUROCONTROL, and the GAPPRE recommendations and accompanying guidance and explanatory material have been validated by the Airports Council International (ACI), the Civil Air Navigation Services Organisation (CANSO), the European Union Aviation Safety Agency (EASA) and the International Air Transport Association (IATA). 
GAPPRE recommendations and guidance material are addressed to aerodrome operators, aircraft operators, air navigation service providers, aircraft manufacturers, regulators and the International Civil Aviation Organization. Included are research and development recommendations that are addressed to states, international organizations and the industry.