The Asia Pacific Centre for Aviation Safety is a Flight Safety Foundation initiative to advance safety capabilities of industry and regulators in the Asia Pacific aviation sector. The Centre will carry out research and analysis to provide a deeper understanding of challenges in the region, and to serve as a hub for thought leadership and a platform for information sharing in a diverse region.  As the aviation sector in the region rebounds from the COVID-19 pandemic, it will be important for all stakeholders to have the resources and capabilities to restart operations safely.
The regulatory authorities, operators, airports, air navigation service providers, manufacturers and other stakeholders may face significant challenges to safely manage the resumption of growth and ensure the highest levels of safety, which will be critical to sustain projected long-term growth. One important aspect for a successful and safe recovery in the region will be to ensure that that aviation risks are well understood and mitigated, before those risks lead to an incident or accident.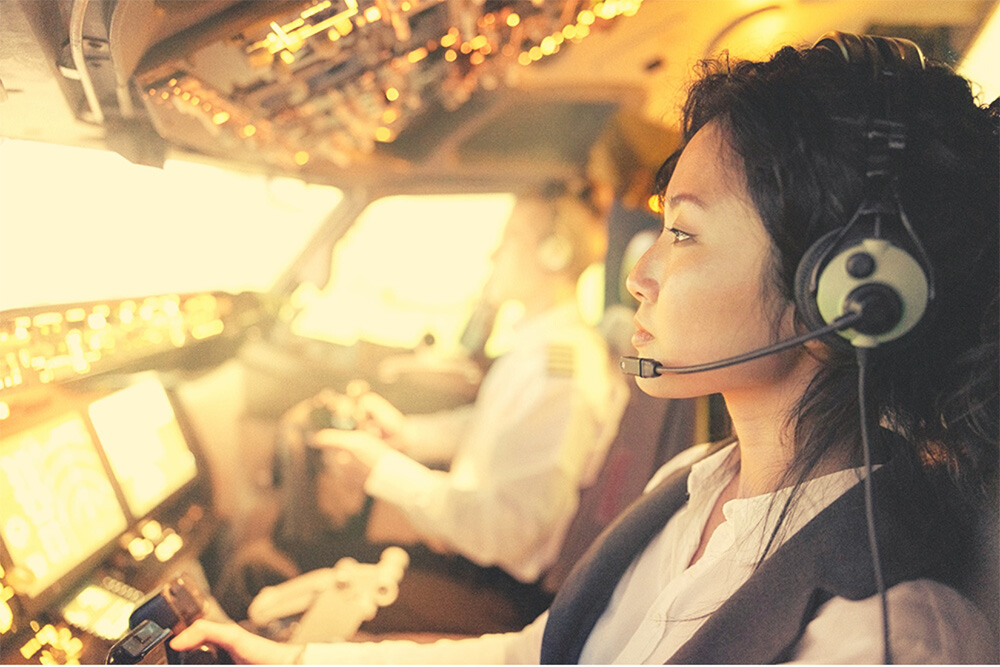 The ability of aviation leaders to influence the formation of a positive safety culture is considered a critical fulcrum for realizing the full safety potential inside any organization. Another important aspect of the Centre's work will be the conduct of a comprehensive assessment of aviation safety culture leadership within the Asia Pacific region. The analysis, findings, recommendations, and conclusions will inform the Asia Pacific region of opportunities, options, and near-term actions to improve safety culture leadership. Complementing existing safety enhancement efforts of States and industry, the Centre will be collecting data and information, analyzing emerging risks and trends, convening workshop and events, and publishing results of studies, to: 
Enhance civil aviation safety performance in the Asia Pacific region;  
Improve the safety capabilities of industry and State stakeholders in the Asia Pacific region; and 
Share safety information and best practices, and increasing awareness of technologies, data analytics and safety management processes to analyze and address safety issues.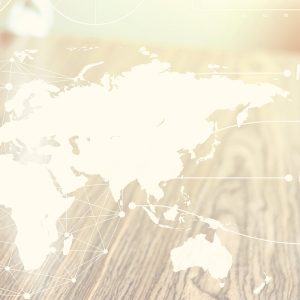 The Asia Pacific Centre for Aviation Safety is supported by the Civil Aviation Authority of Singapore (CAAS), to accelerate regional aviation safety enhancement and foster greater collaboration.
Additional partnerships and collaborative relationships are currently being developed with stakeholders in the region. Those who are interested in more information, should contact the Centre Director, Mitch Fox. 
The Centre routinely publishes studies and information related to the Asia Pacific region for use by aviation professionals. The following are initial studies and other related information published by Flight Safety Foundation and available on the website: 
The Centre uses a project-oriented approach to advance its initiatives with defined deliverables and timelines. A hallmark of the Centre's approach will be to engage with the aviation industry and regulators in the Asia Pacific region through each of its projects to obtain feedback and reflect needs of the region. 
As an immediate step, the Centre will launch three studies that will provide critical insights to advance aviation safety in the region. 
Initiative 1: Regional Safety Assessment 
The first initiative is already underway and will be a follow-on to a previous regional safety assessment of the Asia Pacific region. This initiative is a comprehensive study in the APAC region that will be carried out throughout 2023, highlighting Asia Pacific region–specific risk areas and priorities that represent specific opportunities for targeted safety solutions.
Continuous improvement in safety comes with its challenges for the APAC region. More needs to be done to determine the regional safety needs, challenges and opportunities in all sectors. A systematic approach will be used in assessing the entire aviation ecosystem and in particular, air navigation services and airports, with regard to elements impacting aviation safety.
Preliminary results are available and downloadable in the form of Fact Sheet Highlights.
Initiative 2: Safety Culture and Leadership
This initiative will study the essential elements of knowledge and capability needed to maintain effective safety leadership and organizational effectiveness. A comprehensive study will be undertaken to develop a deeper understanding of practices for effective safety culture leadership in the Asia Pacific. This initiative will include recommendations to address any special elements or competencies for management roles where decisions can directly impact safety. The recommendations will also include a framework encompassing the core knowledge and capabilities needed for aviation leaders.
Initiative 3: Improving Pilot Competency and Training Capabilities in Asia Pacific 
The Asia Pacific region is expected to face significant growth in the aviation sector over the next two decades.  To meet and sustain this growing demand, a competent and qualified pilot workforce will need to be trained. The Centre will conduct a study of pilot competency and training needs in Asia Pacific. The goal of this study will be to develop a deeper understanding of policies and practical approaches being carried out by organizations to screen, recruit, and train in order to meet the demand for air travel growth in the region. 
The Asia Pacific Centre for Aviation Safety is actively seeking the views and inputs of all aviation stakeholders in APAC through the conduct of surveys and interactive workshops during each of its initiatives.  We encourage stakeholders from regulatory authorities, operators (airlines and business aircraft operators), air navigation service providers, airports and original equipment manufacturers to participate in these initiatives.
The Centre will organize seminars and workshops throughout the year. These events may be virtual, hybrid or in-person. Please monitor this space as the plans for these events are finalized and registration information is made available in the upcoming months.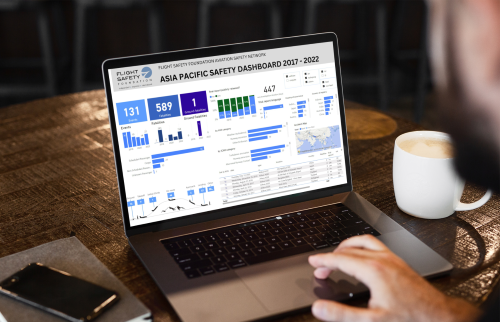 INSIDE THE APAC SAFETY DATA DASHBOARD
The Flight Safety Foundation Aviation Safety Network (ASN) is an independent and impartial source of accurate and authoritative information on airplane accidents and serious incidents. The database contains detailed descriptions of more than 20,000 accidents and serious incidents. Also featured are final investigation reports that have been published by the investigating agency, as well as information from aviation safety news, photographs, and statistics.
This Asia Pacific custom dashboard was tailor made to display a history of accidents and serious incidents involving airliners and corporate jets that have occurred in the region from 2017 to 2022. The data can be filtered by accident or serious incident category, by airliners and/or corporate jets, by propulsion types and by fatal or non-fatal accidents.  You can drill down further into the occurrences and filter by category, State of Occurrence, or State of Registry.
Interested in accessing the interactive safety dashboard? Sign up for our next instructional webinar! Participation in the webinar and access to the dashboard is limited to active safety professionals. Contact: MFox@FlightSafety.org
For further information please contact:
Mitch Fox, Flight Safety Foundation, Director Asia Pacific Centre for Aviation Safety
email: mfox@flightsafety.org