Technical Advisory Committee (TAC)
The Technical Advisory Committee (TAC) has been functioning since 2009 developing the concept of the BARS Bow-tie model of the Standard and providing ongoing input to the contents of the Standard. The TAC is made up of the subscribed BARS member Organizations and the BARS Program Office Management. TAC Meetings are held twice a year, once in Australia and once in an international location. The Open session of the TAC invites other BARS Program stakeholders such as the Audit Company representatives and observers to attend and contribute to the ongoing Program development.
Due to current travel restrictions, this year the TAC will be delivered online.
Date: Wed 19 May 2021
Time: TBC (Keep returning here for times and variations closer to date)
Please contact the BPO for any further queries.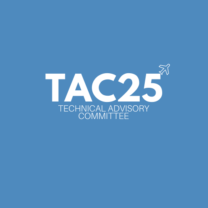 The agenda will be shorter than previous in person TACs but will have a more focused approach on fewer topics. It is a great opportunity for safety information sharing and lessons from the Industry.