If you are not on a computer or smart device, please dial in to meet with Flight Safety Foundation.
United States: +1 (872) 240-3212
Access code: 657-877-765
Since 1947, Flight Safety Foundation has helped protect everyone who benefits from air travel, everywhere in the world. The Foundation is an international non-profit organization exclusively chartered to provide impartial, independent, expert safety guidance and resources for the aviation and aerospace industry.
The Foundation is in a unique position to identify global safety issues, set priorities and serve as a catalyst to address these concerns through data collection and information sharing, education, advocacy and communications. The Foundation's effectiveness in bridging proprietary, cultural and political differences in the common cause of safety has earned worldwide respect. The common good of safer air travel continues to inspire individuals and organizations to rise above competitive interests towards shared objectives.
Today, membership includes more than 1,000 organizations and individuals in 150 countries. The Foundation is based in Alexandria, Virginia, U.S., has a regional office in Melbourne, Australia.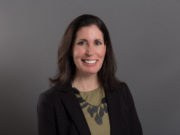 Louise Martin
Vice President, Membership
Flight Safety Foundation
Below are the hours the exhibitor will be available during the scheduled exhibit hall hours. Due to the different time zones and start times of IASS, not all exhibitors will be available every day. The times when the exhibitor will not be available have been excluded below. 
Monday, October 19, 2020
     8:00 a.m – 9:00 a.m. Washington D.C. local time 
     12:00 p.m. – 1:00 p.m. Washington D.C. local time
Tuesday, October 20, 2020
     12:30 p.m. – 1:30 p.m. Paris local time
Wednesday, October 21, 2020
8:00 a.m – 9:00 a.m. Singapore local time

Thursday, October 22, 2020
8:00 a.m – 9:00 a.m. Los Angeles local time
12:00 p.m. – 1:00 p.m. Los Angeles local time