Now Accepting 2023 Nominations ... Deadline: April 28, 2023
The Flight Safety Foundation Gloria Heath Trophy is named after a woman who played a critical leadership role in the early days of the Foundation. She was an aviator who served in the U.S. Women Airforce Service Pilots during World War II. She was named one of the 100 most influential women in aviation by Women in Aviation International and was a recipient of numerous awards, including the Amelia Earhart Award and the Laura Taber Barbour Air Safety Award. (Read Gloria Heath's bio here)
The Gloria Heath Trophy recognizes a woman for notable achievements in civil aviation. The criteria for the trophy are as follows:
The Making of the Gloria Heath Trophy
"Every block of clay contains a story. The ultimate artistic expression is the process of transforming the raw clay into exquisite beauty and releasing that hidden story." Laurie Barton, Artist | www.lauriebartonsculptures.com
2022 Gloria Heath Trophy Recipient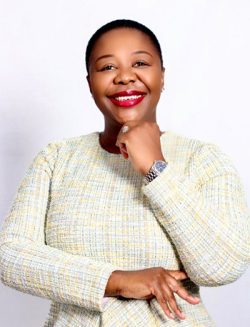 Ms. Poppy Khoza, Director of Civil Aviation
In recognition of her achievements and leadership of the South African Civil Aviation Authority (SACAA) and for the contributions she has made in promoting and achieving gender diversity in the aviation industry. Ms. Khoza is the first woman to serve as South Africa's director of civil aviation. Under her leadership, the SACAA has made important strides in improving aviation safety and security in South Africa, and the organization has been recognized regionally and internationally for its achievements. She has implemented programs to improve safety management, stimulate industry growth, and encourage greater voluntary compliance and regional cooperation.
Gloria Heath Scholarship Program
The Flight Safety Foundation Gloria Heath scholarship program is named after a woman who played a critical leadership role in the early days of the Foundation. She was an aviator who served in the U.S. Women Airforce Service Pilots during World War II. She was named one of the 100 most influential women in aviation by Women in Aviation International and was a recipient of numerous awards, including the Amelia Earhart Award and the Laura Taber Barbour Air Safety Award.