Certification Center Canada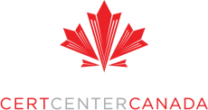 If you are not on a computer or smart device, please dial in to meet with Certification Center Canada. 
United States: +1 (872) 240-3212 
Access code: 620-603-237
3C is the only TCCA-approved independent flight test and certification DAO. 3C provides a full range of training, consulting, services, and tools to customers that are designing, testing & deploying aerospace products, from software through complete aircraft http://www.certcentercanada.com/services-consulting/tools/. We help some of the biggest (& smallest) names in aerospace markets globally design and certify their products. Using close ties to regulatory bodies and a deep understanding of regulations, we create value for our customers. 
Our purpose-built compliance tool (Synthesis®) helps optimize the certification process to reduce cost, risk & schedule http://www.marinvent.com/solutions/synthesis/  
Our Airfoil Performance Monitor (APM) product enhances safety in icing conditions providing pilots/avionics systems and UAS operators real-time data. http://www.marinvent.com/solutions/apm/
Below are the hours the exhibitor will be available during the scheduled exhibit hall hours. Due to the different time zones and start times of IASS, not all exhibitors will be available every day. The times when the exhibitor will not be available have been excluded below. 
Monday, October 19, 2020
     8:00 a.m – 9:00 a.m. Washington D.C. local time 
     12:00 p.m. – 1:00 p.m. Washington D.C. local time
Tuesday, October 20, 2020
Wednesday, October 21, 2020
Thursday, October 22, 2020
     8:00 a.m – 9:00 a.m. Los Angeles local time 
     12:00 p.m. – 1:00 p.m. Los Angeles local time