USC Aviation Safety & Security Program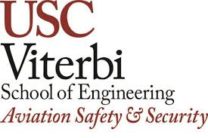 For over half a century, the USC program has served as the gold standard of aviation safety management education. The program has developed a reputation for excellence that is recognized nationally and internationally in the aviation community.
Our program was established at USC in 1952 as the first Aviation Safety program at a major research university. We offer 27 courses to nearly 1300 students each year in a personal, hands-on, format. Our instructors are skilled educators with extensive industry experience, and courses are taught in small classes to facilitate classroom and online interaction. Students gain the knowledge to establish safety programs, investigate aircraft accidents, become expert witnesses, and deal with human factor issues.
Individual courses are designed to provide the student with expertise in a particular subject area. While each course is constructed as a whole and taught independently of the others, those interested in preparing for a full-time career in aviation safety should consider a program of courses that provides broad knowledge. We award the University of Southern California's Aviation Safety and Security Certificate to those successfully completing the required program.