Gulfstream Aerospace Corporation

If you are not on a computer or smart device, please dial in to meet with Gulfstream. 
United States: +1 (872) 240-3212 
Access code: 596 473 029
Inspired by the believe that aviation could fuel business growth, Gulfstream Aerospace Corp. invented the first purpose-build business aircraft, the Gulfstream I, which first flew in 1958. Since then, Gulfstream has produced more than 3,200 aircraft for customers around the world. Together with parent company General Dynamics, Gulfstream consistently invests in the future, dedicating resources to researching and developing innovative new aircraft, technologies and services. Gulfstream's fleet includes the super-midsize Gulfstream G280™, the award-wining Gulfstream G650™, the high-performing Gulfstream G650ER™ and an all-new aircraft family, the clean-sheet Gulfstream G500™, Gulfstream G600™ and new industry flagship, the Gulfstream G700™. All are backed by Gulfstream's Customer Support network and its worldwide team. Visit our website ad www.gulfstream.com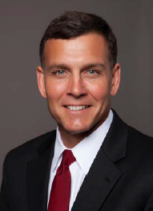 Tom Huff
Aviation Safety Officer
Gulfstream Aerospace Corporation
Below are the hours the exhibitor will be available during the scheduled exhibit hall hours. Due to the different time zones and start times of IASS, not all exhibitors will be available every day. The times when the exhibitor will not be available have been excluded below. 
Monday, October 19, 2020
8:00 a.m – 9:00 a.m. Washington D.C. local time
12:00 p.m. – 1:00 p.m. Washington D.C. local time
Tuesday, October 20, 2020
8:00 a.m – 9:00 a.m. Paris local time
12:30 p.m. – 1:30 p.m. Paris local time
Wednesday, October 21, 2020
8:00 a.m – 9:00 a.m. Singapore local time
12:00 p.m. – 1:00 p.m. Singapore local time
Thursday, October 22, 2020
8:00 a.m – 9:00 a.m. Los Angeles local time
12:00 p.m. – 1:00 p.m. Los Angeles local time