If you are not on a computer or smart device, please dial in to meet with Xenophon Strategies Inc. 
United States: +1 (872) 240-3212 
Access Code: 977-365-565 
Xenophon is widely regarded as a leading aviation public relations agency in the United States.  We have proven success working on aviation, aerospace and defense issues globally and few competitors of any size can match our history in this area.       Over the last two decades Xenophon has represented aircraft manufacturers, airlines, air services providers, air medical transport companies, airports, aviation trade groups, defense contractors, travel agencies, travel technology companies and a variety of other stakeholders in the aerospace and defense industries. We work to develop long-term relationships by exceeding expectations, and as testament to that we are especially proud to note that Airbus was our first client nearly 20 years ago and they are still with us today.       
Our team is led by agency founder President David Fuscus, who was the primary spokesperson for the airline industry before starting Xenophon and who worked on the House Aviation and Transportation Subcommittee before that. Xenophon staff have deep background not only in this arena, but in developing and executing all types of modern communications campaign strategy. We are very familiar with local, national and international media relations, and have especially deep experience working with journalists who cover transportation and travel.       
Beyond aviation, our firm's portfolio of Strategic Communications Services includes: media relations, social and digital media, issue and crisis management, public communications, reputation and branding, among others. We regularly provide media training and high-level briefings to senior public-facing spokespersons in the aviation industry. Also, we maintain creative services staff who have expertise in graphic and web design and development that can be used in support of traditional public relations. Similarly, we have expertise in media buying, including the placement of highly targeted digital ad campaigns via display, search and social media.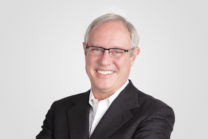 David Fuscus
President
Xenophon Strategies Inc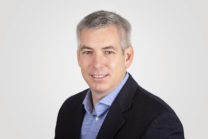 Mark Hazlin
Senior Vice President
Xenophon Strategies Inc
Below are the hours the exhibitor will be available during the scheduled exhibit hall hours. Due to the different time zones and start times of IASS, not all exhibitors will be available every day. The times when the exhibitor will not be available have been excluded below. 
Monday, October 19, 2020
8:00 a.m – 9:00 a.m. Washington D.C. local time
12:00 p.m. – 1:00 p.m. Washington D.C. local time
Tuesday, October 20, 2020

Wednesday, October 21, 2020
8:00 a.m – 9:00 a.m. Singapore local time
12:00 p.m. – 1:00 p.m. Singapore local time
Thursday, October 22, 2020
8:00 a.m – 9:00 a.m. Los Angeles local time
12:00 p.m. – 1:00 p.m. Los Angeles local time