Professor of medicine, early proponent of crash injury research
Eugene DuBois, a professor of medicine and physiology at Cornell University, was a key proponent of research on preventing aviation crashes and associated injuries and of the creation of the Aviation Crash Injury Research (AvCIR) program, one of the precursors of Flight Safety Foundation.
DuBois, born in 1881, was educated at Harvard University and Columbia University's medical school. He began teaching in 1919 at the Cornell University Medical College, and just over 20 years later, in 1940, he was named chairman of the National Research Council's Committee on Aviation Medicine, a group of scientists and engineers concerned with flight and human physiology.  The committee's focus was straightforward and urgent: Improve the effectiveness of airplanes operating in wartime conditions and the survival rate of their crews.
Two years later, his colleague, Hugh DeHaven, established the Crash Injury Research project at New York Hospital-Cornell Medical Center to examine ways of preventing injuries in both aircraft and automobile accidents.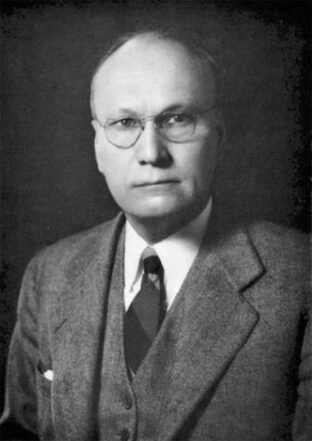 The AvCIR project was subsequently established as a separate entity, with funding from the U.S. Air Force and the U.S. Navy and support from two other researchers who eventually helped found Flight Safety Foundation — David Morrison and Richard Crane.
As the war ended, AvCIR funding was reduced and DuBois – knowing that he could not continue to provide Cornell laboratory and staff for AvCIR work — sought resources and a home for the research to continue. Morrison also was working under difficult circumstances with a small staff, and DuBois confided in him about his budget concerns and asked for his help.   
Morrison approached Crane and proposed the idea of an independent nonprofit foundation to serve as a new home for AvCIR. He had a vision that an independent organization, free from the pressures of manufacturers and airlines, would allow the pursuit of the ideas and concepts he and Crane were exploring. Morrison also wanted to continue his research into simplified cockpit design and cockpit human factors.  
In 1945, Morrison was joined by DuBois, De Haven and Crane to form Flight Safety Foundation in New York. they served as the Governors of the Board. Initial financing came from the Friendship Fund, a philanthropic trust established by Crane's grandfather. DuBois and other early governors of the Foundation facilitated the transfer of AvCIR from Cornell to Flight Safety Foundation in 1957 and established it as a new division.  
DuBois received many honors over his lifetime. He was a member of the National Academy of Sciences and the American Philosophical Society, and president of the American Society for Clinical Investigation, the Association of American Physicians and the Institute of Nutrition. He was recipient of the Kober Medal of the Association of American Physicians in 1947 and the Medal of the New York Academy of Medicine in 1956.
DuBois died in 1959 at age 77.