69th annual International Air Safety Summit
Who Should Attend     IASS Agenda Development Committee     About the IASS 2016 Host Sponsor: Emirates
WHAT IS IASS
Held annually since 1947, the Flight Safety Foundation's International Air Safety Summit is aviation's premier safety summit, drawing as many as 325 representatives from 50 plus countries to exchange information and propose new directions for further risk reductions. The summit covers safety, training, practical solutions, management, human factors and other issues for scheduled airlines, manufacturers and equipment suppliers, trainers, flight crews, maintenance personnel and industry executives. 
---
WHO SHOULD ATTEND
IASS brings together aerospace and aviation professionals from around the globe primarily for people responsible for the following areas:
---
IASS AGENDA DEVELOPMENT COMMITTEE
Chad Balentine, Supervisor, Engineering & Accident Investigation, Air Line Pilots Association International
Joseph Barclay, President & CEO, Inflight Warning Systems, Inc.
Capt. Mark Burtonwood, Senior Vice President, Safety, Emirates
Capt. Bill Curtis, Head of Aviation, Presage Group
Frank Hildrup, Chief Technical Advisor, International Aviation, U.S. National Transportation Safety Board
Danny Ho, Chief Executive Vice President, Corporate Safety, Security & Environment Division, EVA Airways
Frank Jackman, Vice President of Communications, Flight Safety Foundation
Ratan Khatwa, Senior Chief Engineer – Human Factors, Honeywell Aerospace
Greg Marshall, Vice President of Global Programs, Flight Safety Foundation
Capt. Majed Al Marzouqi, Vice President of Flight Operations, Etihad Airways
David Mawdsley, Aviation Safety Advisor, Rolls-Royce PLC
Capt. Harry Nelson, Operational Advisor to Product Safety, Airbus
Lou Nemeth, Chief Safety Officer, CAE
Capt. Linda Orlady, President, Orlady & Associates
Michel Piers, Director– NLR Air Transport Safety Institute, National Aerospace Laboratory NLR
Jon Tree, Director of Indutsry Relations, Jeppesen
---
EMIRATES: IASS 2016 HOST SPONSOR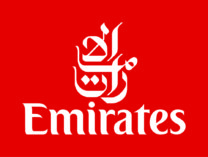 Emirates is the world's largest international airline, serving 150 cities in 80 countries from its hub in Dubai. Last year, the airline carried over 50 million passengers on more than 186,000 flights, travelling more than 824 million kilometers around the globe, or the equivalent of 1,000 trips to the moon and back.
Emirates is the largest operator of both the Boeing 777 aircraft, and the Airbus A380, the world's largest commercial passenger aircraft. In 2016, the airline will receive delivery of 36 new aircraft, and retire 26 older aircraft as part of its strategy to operate a young and efficient fleet. This reduces fuel consumption and emissions, and also means Emirates can provide its customers with the latest features and comforts on board.
Over its 30 years of operations, Emirates has earned global acclaim for its industry-leading products and services — in the air, and on the ground; and excellence across its operations.
.