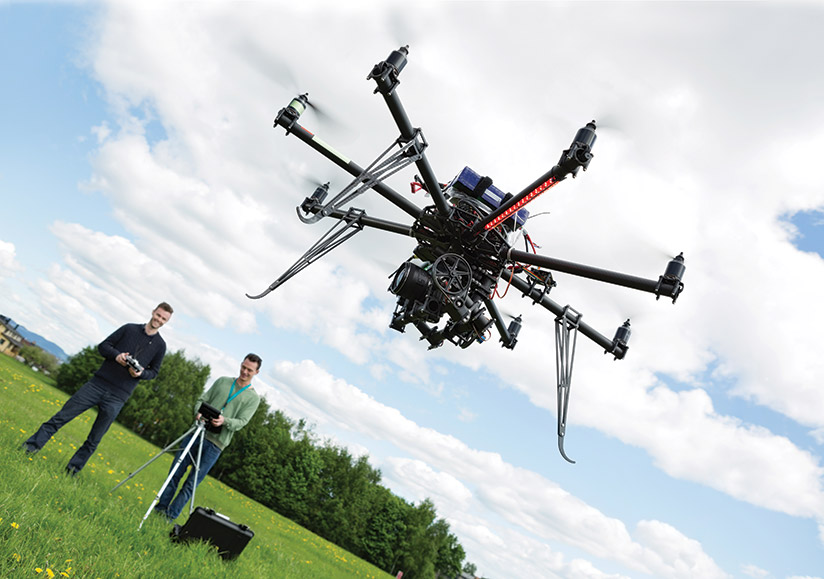 A U.S. appeals court has struck down a Federal Aviation Administration (FAA) rule requiring operators of unmanned aircraft systems (UAS) used for recreational purposes to register the devices with the FAA.
In a decision released Friday, the U.S. Court of Appeals for the District of Columbia said that the registration requirement violated a 2012 law that said the FAA "may not promulgate any rule or regulation regarding a model aircraft."
The ruling came in a lawsuit filed by John Taylor, a model aircraft hobbyist who had challenged the registration requirement.
The FAA had argued, in part, that the requirement was consistent with the agency's mission of improving aviation safety.
In response to the ruling, the FAA said that it had "put registration and operational regulations in place to ensure that drones are operated in a way that is safe and does not pose security and privacy threats." The agency said it was reviewing the decision and "considering our options and response."
The Association for Unmanned Vehicle Systems International (AUVSI), a nonprofit organization working to advance the use of unmanned systems and robotics, said it was disappointed by the decision.
"A UAS registration system is important to promote accountability and responsibility by users of the national airspace and helps create a culture of safety that deters careless and reckless behavior," AUVSI President and CEO Brian Wynne said. He said his organization would work with Congress to develop a legislative solution to "ensure continued accountability across the entire aviation community, both manned and unmanned."
The Academy of Model Aeronautics (AMA), on the other hand, was pleased with with the ruling. Rich Hanson, AMA's president, said, "AMA is encouraged to see the court affirm the strength of the Special Rule for Model Aircraft, otherwise known as Section 336, under which our members operate. It is our belief that a community-based program works better than a federally mandated program to manage the recreational community.
"We have long held that federal registration of [UAS] makes sense at an appropriate threshold of weight, capability and other safety-related characteristics. However, federal registration shouldn't apply at such a low threshold that it includes toys. It also shouldn't burden those who have operated harmoniously within our communities for decades, and who already comply with AMA's registration system."