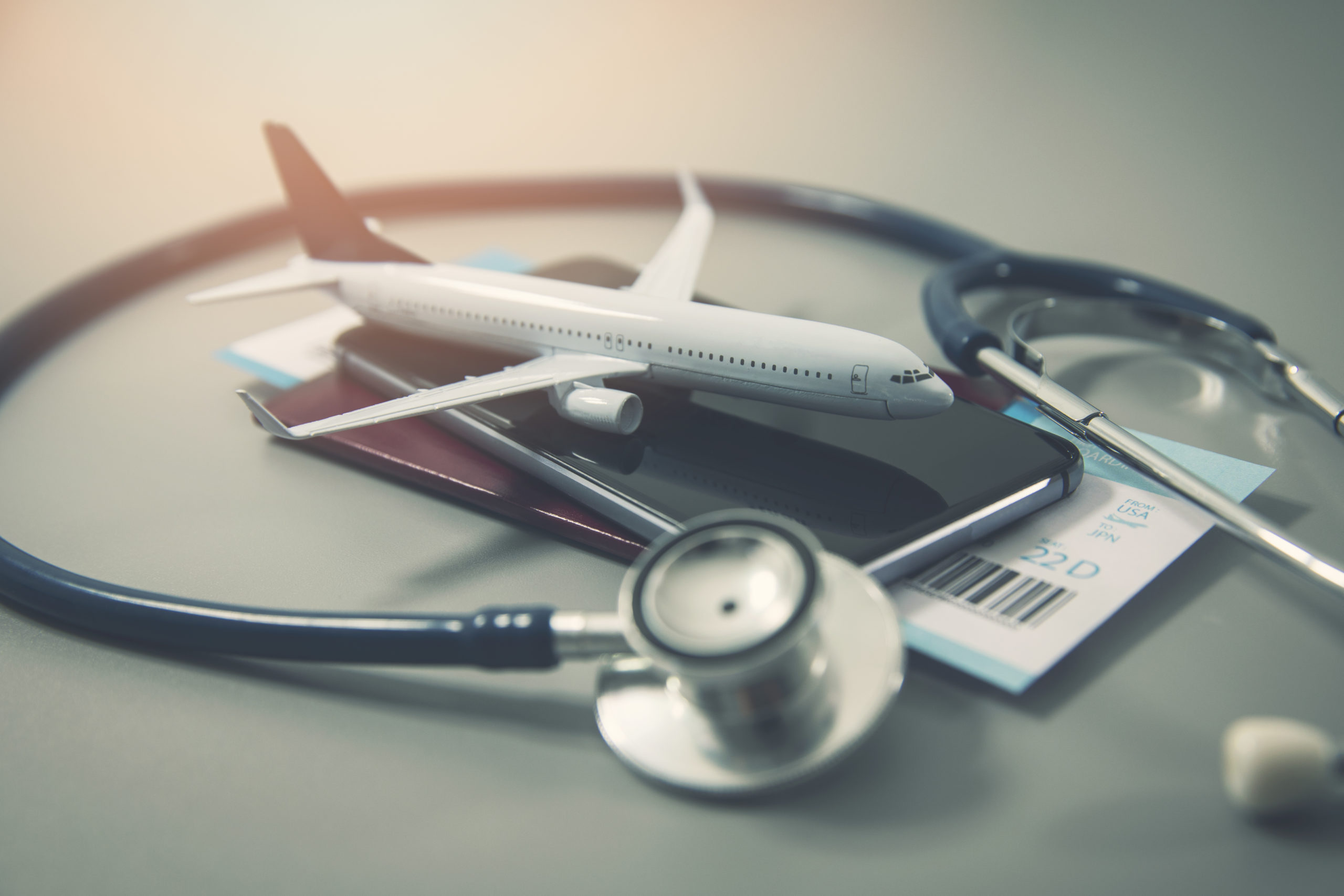 Aeromedical certification reduces the chances that a pilot will experience a "medically related" event, according to a new study by researchers for the U.S. Federal Aviation Administration (FAA).1
A report on the study, published in the November issue of Aerospace Medicine and Human Performance, said the review was intended to gauge "the value of aeromedical certification in reducing adverse medical outcomes." The authors said their findings were especially important for pilots engaged in flight operations that do not require aeromedical certification.
The report said that about 0.5 percent of aircraft accidents, and 1.5 percent of fatal accidents, appear to involve medical issues.
"An age-old question is whether the … FAA's aeromedical certification requirements significantly contribute to this low rate or whether medical issues in accidents would be almost nonexistent anyway," the report said.
The researchers reasoned that one way of evaluating the effectiveness of aeromedical certification was "to explore the health outcomes of pilots certified with various medical conditions and those who receive interventions such as aeromedical waivers."
They used the U.S. Social Security Death Index to identify pilots who had died and then "explored the relationship of the deaths to the pilots' last application for medical certification," the report said.
Specifically, the study examined "the effect of medical certification waivers, denials and airmen's known medical conditions on the odds of death while holding a valid medical certificate." Researchers also looked into the risk of death within the first four years after expiration of a medical certificate — a period that "has implications for flight operations not requiring a medical certificate, such as BasicMed," which requires an exam by a physician every four years, the report said.2
The researchers examined data for 175,756 deceased pilots who had been born between 1920 and 1949, who were issued medical certificates at the end of their last aeromedical exam and who were between 60 and 90 years old when they died. Data showed that their median age at the last exam was 54.3 years, and the median age at death was 72.1 years; the average length of time from the last exam to death was 18.6 years. Of those included in the study, 7.3 percent held a valid aeromedical certificate when they died, 4.8 percent held a special issuance waiver, and 13.2 percent had been denied a waiver.
Pilots can be granted special issuance waivers for conditions that the FAA says could be associated with the risk of medical impairment. The waivers are issued if FAA aeromedical evaluations determine that an individual has little risk of developing a related problem that could lead to impairment.
The FAA denies certification when aeromedical experts conclude that a pilot's medical condition "represents too great a risk to permit safe flying or when they have insufficient information to make a decision," the report said.
The study found that pilots who were granted aeromedical waivers by the FAA were less likely to die while their medical certificates were valid than they were during the four years after the certificates expired.
Aeromedical waivers were "associated with 33 percent lower odds that a pilot will die while holding a valid medical certificate compared to pilots without [a special issuance]," the report said. "In addition, the history of [a special issuance] is associated with a 35 percent higher odds of death in the four years after expiration of their medical certificate and is also associated with a lower age of death.
"These findings suggest that the procedure for issuing [special issuance] waivers does select conditions associated with serious medical consequences and that, in general, the follow-up associated with [special issuance] waivers more than ameliorates the risk of death while the medical certificate is valid," the report said.
Denial of a waiver was associated with a 21 percent increase in the odds of dying during the next four years following the denial, the report said, adding that these deaths are associated with dying at a younger age.
The study found that, according to one model, for pilots between the ages of 60 and 90, age at the time of the exam was "associated with a 471 percent increase in the odds of death for every 10-year increase." Men had a 33 percent greater chance of dying than women, the report said.
For every 10-year increase in age, pilots faced a 391 percent increase in the odds of death during the four-year period. For men, the odds of death were 29 percent higher.
"This finding suggests that FAA denials are appropriately associated with medical conditions that represent serious risk of progression and death," the report said.
'Subtle Impairment'
These conditions included, among many others, cardiac problems, carotid artery disease and alcohol-related conditions, as well as certain cancer-related problems, muscular dystrophy, neuralgia, spinal column disease and severe liver disease, the report added. None of these conditions is associated with sudden incapacitation but rather with "the potential for subtle impairment."
Although a number of previous studies examined associations between specific diseases and longevity among the general population, the researchers were unable to identify earlier studies that focused on the relationship between aeromedical certification factors and the timing of a pilot's death, the report said.
"General population studies cannot be directly extrapolated to pilots due to issues such as … healthy worker effect, more rigorous medical screening and removal of individuals with serious health issues from the pilot group by aeromedical certification requirements," the report said.
The researchers wrote that their study was "the first we know of to explore the association of important aeromedical certification parameters, such as waivers, with the outcome of applicant death."
Overall, the report said the study concluded that the procedure for granting special issuance waivers typically involves "conditions associated with serious medical consequences" and that, in cases of pilots with special issuance waivers, a follow-up exam "more than ameliorates the risk of death while the medical certificate is valid."
The study concluded that "FAA aeromedical certification interventions for known significant health conditions are effective in reducing the risk of death while holding a valid medical certificate, both compared to pilots who received no special attention as well as … pilots [for whom] intervention ceased due to expiration of medical certification."
In addition, the report noted that holders of U.S. third-class medical certificates accompanied by a special issuance waiver are less likely to be involved in an accident than pilots with regular medical certification.
"We believe this helps to suggest a positive answer to the old question of whether medical certification reduced medically related aircraft accidents," the report said. The document included recommendations for continued research, including detailed assessments of safety outcomes for pilots with some conditions identified by researchers as risks for death, even while holding an aeromedical certificate.
Notes
Mills, William D.; Greenhaw, Richard M. "Association of Medical Certification Factors With All-Cause Mortality in U.S. Aviators."

Aerospace Medicine and Human Performance

 Volume 90 (November 2019): 938–944.
Beginning in 2017, general aviation pilots in the United States have been permitted to fly without a medical certificate under the BasicMed program, which requires pilots to complete a medical education course every two years and a medical examination every four years.
---
Featured photo credit: © ronstik | iStockphoto ID:1085241630