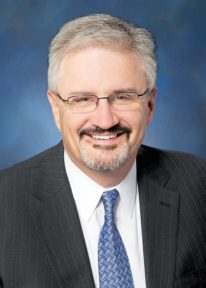 Last month, I talked about the U.S. Department of Homeland Security's decision to require laptops and other large personal electronic devices (PEDs) to be carried in checked baggage on flights to the United States from 10 airports in the Middle East and North Africa, and about the prospect of those restrictions, often referred to as the laptop ban, being expanded to cover flights from Europe. On May 30, DHS took the somewhat unusual step of announcing that it was not announcing a laptop ban extension, at least not yet.
On June 28, DHS Secretary John F. Kelly announced upgraded security measures to be applied to all commercial flights to the United States from abroad. The new measures, which include "enhanced screening of electronic devices, more thorough passenger vetting and new measures designed to mitigate the potential threat of insider attacks," do not include an include an expansion of the laptop ban. In fact, if the 10 airports subject to the initial restrictions implement the new security measures, they will be taken off the restricted list, DHS said.
Secretary Kelly is in a difficult position and I think he made a prudent decision. Of course, DHS offered few details about the new security measures, but it is apparent that it took into consideration balancing security needs with the safety risk of carrying more lithium battery–powered devices in checked baggage in cargo holds.
In a speech announcing the new security measures, Kelly said, "I've made a point to talk with everyone I can about securing aviation. I've met with our international partners. I've met with our industry leaders. I've met with our private sector stakeholders."
And that is precisely what the aviation industry has been seeking — a voice in the decision-making process.
As Flight Safety Foundation President and CEO Jon Beatty said, "The Foundation strongly believes that a collaborative, data-driven, risk-based approach is the best way to ensure the safety and security of the aviation industry and its passengers and shippers."