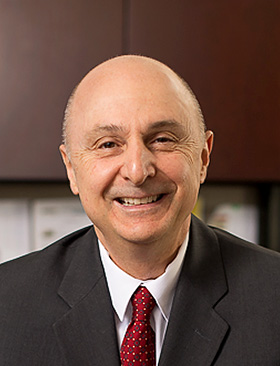 As I settle in here at the Foundation, I want to express my deep gratitude and appreciation for being asked by the Board of Governors to lead this great organization. It is indeed a privilege and an honor.
I also want to thank Jon Beatty, my predecessor, who has been helping me get acclimated and has offered his assistance during the transition and beyond. Jon has been a fantastic leader over the past four-plus years, and I have much to learn from him.
I am looking forward to working with the staff and the Board to chart the course for the Foundation, and to ensure that it remains a thriving and vibrant organization that serves as the leading voice for aviation safety globally. Of course, the Foundation's members play a primary role, too. All the distinguished safety leaders on our Board are members of the Foundation, as are the experts who volunteer their time to serve on our advisory committees. Across the aviation/aerospace industry, our organizational and individual members are working every day to ensure the safety of today's operations and to lay the foundation for continued safety performance improvements for years to come.
Next week, I will be joining many of our members at the 5th annual Singapore Aviation Safety Seminar (SASS), sponsored by the Foundation and the Singapore Aviation Academy. It is one of the four safety seminars that the Foundation organizes each year with partners around the world. At SASS, we expect to learn more about Asia Pacific safety challenges and how advances in technology, training and procedures can help us take on these challenges. Our keynote speaker is Conrad Clifford, the International Air Transport Association's regional vice president for Asia Pacific.
After SASS, I will be attending the World ATM Congress in Madrid and then getting ready for the Foundation's 64th Business Aviation Safety Summit in Denver in May. It's going to be a busy next few months, but everyone here at the Foundation is committed to remaining laser-focused on working to improve aviation safety performance globally.
As we continue to sharpen our strategy and look to the future, we welcome your thoughts and ideas and would love to see you get involved on one of our committees or as a speaker or attendee at one of our events. Aviation safety depends on a collaborative community, and there are many roles to fill.