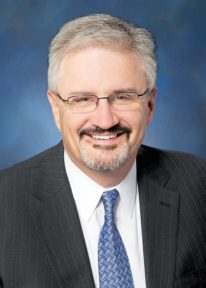 Accident investigation has been a critical element of aviation safety for decades. Without rigorous accident investigations, and the resulting reports, it is unlikely the aviation industry would have progressed as far as it has in mitigating risk and lowering accident rates.
So it is disconcerting that again this year, the chairman of the International Air Transport Association's (IATA's) Accident Classification Task Force felt compelled to voice frustration over the "lack of timely and thorough accident investigations in too much of the world."
In his foreword to IATA's Safety Report 2016, released in April, Dieter Reisinger says, "In order to improve an ultra-low risk transport system such as aviation, learning from timely and accurate aviation accident investigations is essential." He also said that only about 300 of 1,000 accidents in the past 10 years were investigated "and a sizeable portion of the 300 investigations were not exhaustive." He called on the International Civil Aviation Organization (ICAO) to review the situation and to consider taking the lead to identify regions that need support when it comes to aviation accident investigations.
IATA Director General and CEO Alexandre de Juniac said in a speech April 24: "To learn from an accident, we need reports that are complete, accessible and timely. This is an opportunity for ICAO to encourage states to live up to their Annex 13 obligations, including full respect for the party process." De Juniac went on to say that this also could be an opportunity for IATA to support better accident investigation.
It is incumbent on all stakeholders across the aviation spectrum to push for thorough, timely and transparent accident investigations and for independent investigative bodies. Accidents are rare and we cannot afford not to learn from each of them.