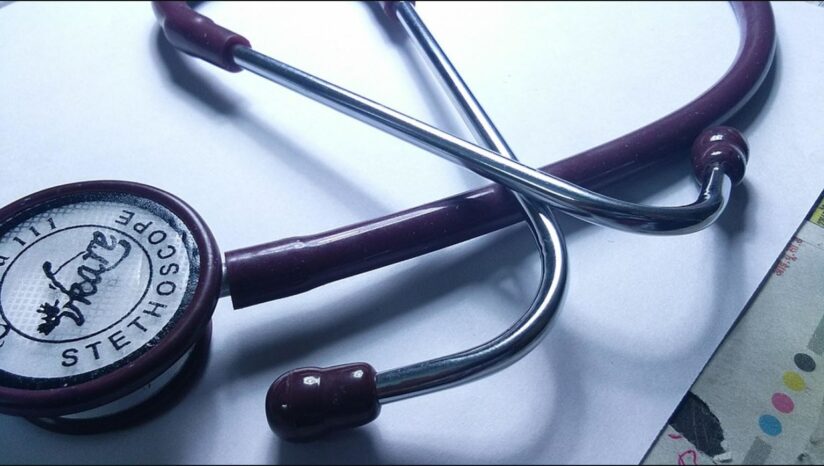 Twelve percent of pilots and air traffic controllers admit underreporting the severity of their medical conditions, and 50 percent of established pilots said they knew colleagues who had underreported medical information, according to a study of more than 1,600 Norwegian pilots and air traffic controllers.
A report on the study, which was based on survey responses by pilots and controllers who underwent aeromedical examinations in the five years preceding Dec. 2, 2019, was published in the April issue of Aerospace Medicine and Human Performance.1
"Medical certification can be regarded as an important factor for the prevention of aircraft accidents," the report said. "Underreporting of medical conditions could be significant in aviation."
The report noted estimates that human error has a role in 70 to 80 percent of all accidents and that medical factors are the root cause of about 4.7 percent of all accidents; in addition, medical conditions "jeopardize flight safety at a rate of one accident per two million flight hours," the report said.
Aeromedical certification is intended to reduce the risk that an accident might result from a pilot or air traffic controller's medical problem, but the report noted that physicians depend in part on their patients for an accurate reporting of their symptoms.
"This system of medical certification is, thus, based on trust, where the applicant self-declares his or her medical conditions," the report said, adding that, if pilots misstate their medical conditions, aeromedical examiners (AMEs) may be unable to detect serious health problems.
As an example, the report cited the March 24, 2015, crash of Germanwings Flight 9525 in the French Alps, killing all 150 passengers and crew. Investigators concluded the Airbus A320 crashed as a result of deliberate actions by the first officer. "[A]eromedical certification and underreporting of conditions were key contributions that led to the event," the report said.
The first officer "had struggled with anxiety, depression and suicidal thoughts for years, and was seen by a psychiatrist while attending his pilot training," the report said. "During the period of [eight months] before the crash, the pilot had visual problems and a sleep disorder, and he was referred to a psychiatric hospital for assessment and treatment for a possible psychosis. He was prescribed [several medications] without reporting these facts to his AME."
Regulators say that they "regularly become aware" of applicants for aeromedical certification who have withheld information that could have a bearing on a pilot's ability to function safely, the report said. Official data is not available, however.
The report cited earlier research that found pilots' use of various types of medications, including those prescribed to treat depression, cardiovascular conditions and neurological issues, sometimes was unreported. One 2006 study found that, according to post-mortem examinations of 4,143 pilots killed in aircraft accidents, psychotropic drugs (including antidepressants and stimulants) were present in 223 pilots but their use had been reported by only 14. Sixty-nine pilots had reported taking cardiovascular drugs, but tests determined that 149 pilots had been taking those medications, and one pilot reported taking a neurological medication, although testing showed that 15 pilots had taken the drugs.
Most Respondents Were Older Than 50
Researchers conducted a web-based survey to identify holders of, or applicants for, medical certificates issued by the Civil Aviation Authority Norway, including commercial pilots, private pilots and air traffic control officers, and to obtain their email addresses. They sent 9,027 emails, which netted 1,616 responses.
By age, the largest percentage of respondents (51 percent) to the 27-question survey were at least 50 years old. Participation in the study was anonymous.
Of the 1,616 participants, 11.6 percent said they had underreported information – including information involving mental health (3.3 percent), physical health (4.2 percent), medication use (1.7 percent), or use of drugs or alcohol (5.4 percent) – to an AME.  A greater percentage of commercial pilots (15.9 percent) than those from other groups admitted to the underreporting.
Of those who admitted to underreporting, 21 said that their action could have affected flight safety "to some" or "to a high" extent, the report said. Of all respondents, except for initial applicants for medical certification, 49 percent said they knew colleagues who had underreported information; of that number 31 percent said their colleagues' actions affected flight safety "to a high extent."
In addition, 6 percent of respondents said they knew someone who had been assessed by an AME as unfit but continued to conduct their flying or flight-related activities. 
Consequences
Asked about the reasons that they, or someone they knew, had underreported a medical issue, most said the cause likely was "consequences for own career" (69 percent). Other frequently selected reasons were "self-assessment that the condition was not relevant to flight safety" (40 percent), "personal reasons for not sharing information" (24 percent), and "do not want to share" with an AME (19 percent.)
Some 46.1 percent of respondents said aeromedical certification affects flight safety "to a high extent," and 17.7 percent said the affects were "to a very high extent." The report said the distribution of responses "was not significantly different between the groups of those 188 responders having underreported, compared with the [remainder,] who stated they had not underreported.
'Not the Whole Picture'
The percentage of respondents who admitted underreporting their own medical issues probably is "not the whole picture," the report said, adding that unintended underreporting, in which an individual forgets to mention a medical problem to an examiner, occurs frequently.
The report noted that other psychological and behavioral sciences studies have found that people sometimes lie, "on the average twice per day," and do so to conceal health information.
"The decision to lie or withhold information is influenced by many factors, including personality traits, external factors, the chances of getting caught and available self-justifications," the report said. "Most people seek to appear fair and honest and will negotiate a balance between self-interests and available self-justifications when facing a situation where withholding information about health problems may seem beneficial."
Factors that reduced the likelihood of underreporting included having a supportive AME or an authoritative AME, or not being a commercial pilot, the report said.
More than half of respondents said they believed the aeromedical certification process would be improved by having their general practitioner, not an AME, conduct the exam. The report noted that Norway's health system assigns every citizen to a specific general practitioner and that most AMEs are general practitioners. Pilots and other applicants for aeromedical certification are permitted to choose any AME, however, and are not necessarily required to select their own general practitioner.
Although the survey involved only pilots from Norway, the report included a caution against generalizing the results. Nevertheless, the document added that there are "no reasons for underreporting to be higher in Norway than other countries."
Among the study's strengths is that the underreporting was confirmed by aeromedical certificate holders and applicants themselves, the report said, adding, "Actions must be taken to understand further the extent and impact of underreporting in medical certification and how it could be mitigated as it could have fatal consequences for flight safety and other safety-critical systems."
Image: Pkd2016, CC BY-SA 4.0, via Wikimedia Commons
Note
Strand, Trond-Erik; Lystrup, Nora; Martinussen, Monica. "Under-Reporting of Self-Reported Medical Conditions in Aviation: A cross-Sectional Survey." Aerospace Medicine and Human Performance Volume 93 (April 2022): 376‒383.