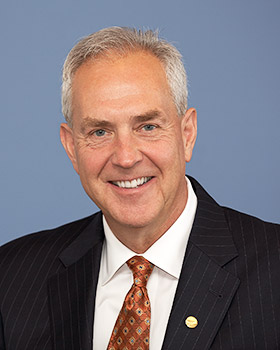 In early June, Flight Safety Foundation is co-presenting in Brussels a two-day safety forum on flight deck automation issues and their impact on aviation safety. This discussion has been made possible through the hard work of our European Advisory Committee (EAC) and its chair, Tzvetomir Blajev, Eurocontrol's coordinator of safety improvement initiatives. The other co-presenters are Eurocontrol and the European Regions Airline Association.
Anyone who has been a member of the Foundation or has followed our work over the years will know that this is an issue that we have frequently addressed in AeroSafety World and at our safety summits. We are pleased that the EAC and the co-presenters picked this topic for the safety forum.
Of course, the highly automated aircraft that are being manufactured these days are the safest ever built, thanks to the high level of engineering safety and automation. We'll probably never know how many lives have been saved by automation in the aviation system. But that doesn't negate the fact that we are still seeing incidents or accidents partially caused by automation-related confusion on the flight deck. The Foundation still believes that there is work to be done.
This safety forum includes presentations that look at the latest news involving expanding automation, situational awareness, the need to look at training, and areas such as air traffic control that will be more highly automated in the future. The international makeup of the speakers is also a positive, as it allows for so many different perspectives. Ultimately, the forum will produce a collection of findings and recommendations for the future.
We have the luxury in aviation of being able to drill into topics such as this in our pursuit of even higher levels of safety. This is made possible by the advanced study of safety information and data due to the collaborative nature of aviation safety. The data that the industry and regulators can now collect, share and analyze show minor incidents during a normal flight that might indicate the possibility of a bigger problem in the future. Through that level of analysis, safety professionals can then determine how to mitigate that risk, prior to an accident or serious incident.
As the Foundation ramps up its Global Safety Information Project, which I have talked about several times in this column, we will use the findings from safety forums such as the one in June to demonstrate to more skeptical audiences around the world that the collection and analysis of data must be a primary tool in the safety kit. This includes the need to share this data and to make this a collaborative process so that analysts will have as much information as possible to help identify the smallest threats.