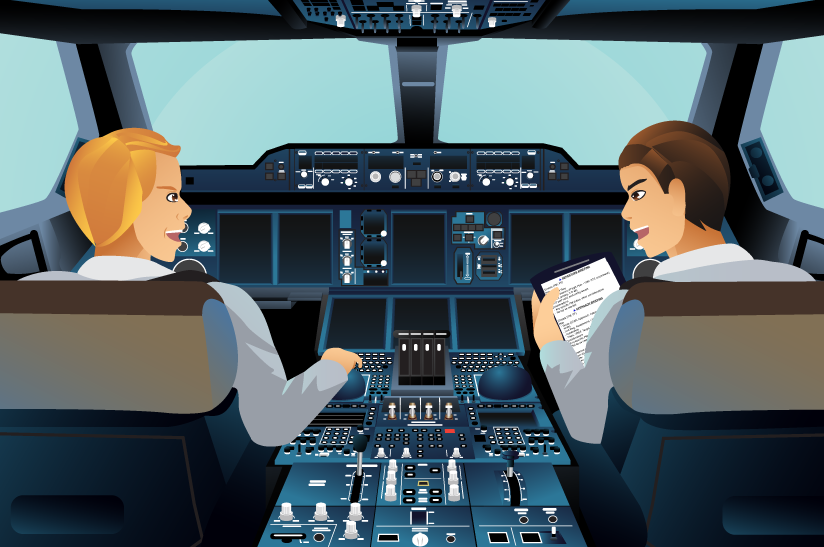 The Regional Airline Association (RAA) is backing Republic Airways' request for exemption from a U.S. Federal Aviation Administration (FAA) requirement that new first officers have at least 1,500 flight hours.
Exemptions already exist for military pilots, who must have a minimum of 750 flight hours, and Republic based its request on the contention that its restricted air transport pilot program (R-ATP) would "resemble … military-based pathway training, as applied to civilian pilot training for [U.S. Federal Aviation Regulations] Part 121 operations."
In its assessment of Republic's request, submitted to the FAA just before the July 19 deadline, the RAA said that the airline was proposing to "create an additional structured pathway for credit toward the air transport pilot (ATP) flight hour requirement."
The RAA added, "The specific proposal submitted by Republic will offer a higher level of safety and relevant training for an airline first officer than requiring a pilot to simply accumulate 1,500 hours of flight time."
Opposition to the airline's plan came from pilots' organizations, including the Air Line Pilots Association, International (ALPA), which represents more than 65,000 pilots flying for 40 airlines in the United States and Canada.
In a submission to the FAA, ALPA said Republic's request "undermines the letter and spirit of the most effective U.S. aviation safety law in U.S. history."
The law, enacted in 2010 in the aftermath of a fatal crash the previous year,1 established the 1,500-hour requirement for new first officers and also specified that they must hold an ATP with an airplane category multiengine class or type rating. The law spelled out certain conditions that would allow pilots to serve as first officers with an R-ATP, including pilots with military aviation training and 750 flight hours, pilots with 1,000 hours and a bachelor's degree in aviation, or pilots with 1,250 hours and an associate's aviation degree. The measure took effect in 2013.
ALPA cited accident history to support its claim that the law and the associated FAA rules have prevented fatal accidents, adding that since 2010, U.S. Part 121 operations have recorded one passenger fatality in an accident in which pilot performance was determined to have been a contributing factor— and no accidents in which pilot performance was the probable cause.2
"Pilot certification rules were the major part of a package of safety improvements as well as the rule changes that work together, and none of them should be reduced or undone," ALPA said. "Changing the current pilot certification requirements that are working or allowing operators to bend the provisions to cut costs would be a monumental mistake and have real-world, life-and-death consequences."
Although some supporters of Republic's proposal have argued that it would address a pilot shortage, ALPA argued that no shortage exists.
"Some airlines are struggling with staffing of pilots," ALPA said. "However, this is not due to a lack of pilots."
ALPA cited data showing that from the second half of 2013 through 2021, the United States produced nearly 52,000 ATP and R-ATP pilots while the industry hired 30,000 pilots.
Another organization representing 2,500 pilots at five regional airlines — the Airline Professionals Association, Teamsters Local Union No. 1224 — also opposed Republic's request, arguing that the airline's proposed R-ATP program "does not meet the increased safety standards required for the FAA to legally grant an exemption."
Academic training cannot take the place of 750 hours as a pilot-in-command, the organization said.
Its statement to the FAA added, "High training standards, coupled with more hours of experience, together are the proven path to the safest airline operations. Simply put, there is no substitute for experience."
Support for Republic's proposal came from former FAA Administrator Randy Babbitt, who called the plan "a well-thought-out structured pathway for credit towards the ATP flight hour requirements."
Babbitt, a former airline pilot and onetime president of ALPA, said a structured pilot training program should include "training in a multicrew environment, operating exposure to crew resource management (CRM), training in flight simulators for all possible emergency situations as well as operations in severe weather … and an emphasis on professionalism." The Republic program would include all of these elements, he said.
Noting that he assumed the administrator's post in 2009, four months after the fatal Colgan Air crash, Babbitt said that a structured training program, like the one proposed by Republic, would provide pilots with valuable experience compared with "simply flying a single-engine airplane for hundreds and hundreds of hours without curriculum, mentoring or monitoring."
Image: artisticco | iStockphoto
Notes
A Colgan Air Bombardier DHC-8-400 crashed on an instrument approach to Buffalo-Niagara (New York, U.S.) International Airport, killing all 49 people in the airplane and one person on the ground. The airplane was destroyed. In its final report on the accident, the U.S. National Transportation Safety Board said the probable cause was "the captain's inappropriate response to the activation of the stick shaker, which led to an aerodynamic stall from which the airplane did not recover." Families and friends of the victims subsequently lobbied for passage of legislation that included the 1,500-hour rule. 
One passenger was killed in the Oct. 17, 2019, crash of a Peninsula Aviation Services (PenAir) Saab 2000 that overran the end of Runway 13 at Unalaska (Alaska, U.S.) Airport. In addition, one passenger was seriously injured, and eight received minor injuries; the remaining 37 passengers and three crewmembers were uninjured in the accident, which did substantial damage to the airplane. The NTSB said in its final report on the accident that the probable cause was the "landing gear manufacturer's incorrect wiring of the wheel speed transducer harness on the left [main landing gear] during overhaul." Among the three contributing factors was "the flight crewmembers' inappropriate decision, due to their plan continuation bias, to land on a runway with a reported tailwind that exceeded the airplane manufacturer's limit."