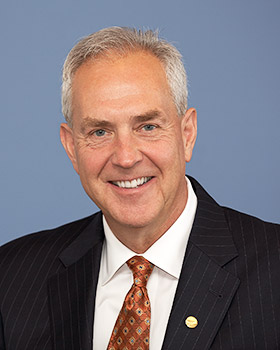 In November 2014, in conjunction with Flight Safety Foundation's 67th annual International Air Safety Summit, we held the second annual FSF Benefit Dinner. The purpose of this event is to raise money for Foundation operations. With our third annual FSF Benefit Dinner coming up on July 30 in Washington, this is a good time to highlight a few of the Foundation's activities that were at least partially funded with the money raised last year.
In February, I traveled to Montreal for the International Civil Aviation Organization's High Level Safety Conference and participated in an important panel discussion on the protection of safety data. The Foundation has long been a proponent of increasing the level of protection for safety data. It is our strong belief that the collection and analysis of data from normal operations is the key to improving the already impressive safety record of the aviation industry. Protecting this data from use as evidence in criminal investigations and civil lawsuits, unless there is gross negligence or criminal activity, is critical.
After the tragic crash of TransAsia Airways Flight 235 in February, the Foundation was able to join a team of safety experts that traveled to Taipei and met with the leadership of the airline. As is the tradition of our industry, we are all ready to help in times of need, and those meetings in Taipei led to some new ideas and collaboration. I'm also pleased to say that TransAsia has increased its membership level at the Foundation to benefactor status.
So far in 2015, we have made several significant hires. We brought on board airline industry veteran Mark Millam as our new vice president, technical, and Christopher Rochette as our new senior manager of events and marketing. With these hires and some promotions of existing staff, the right team is in place, and we are positioned well for the future.
Money raised at the second FSF Benefit Dinner also has allowed us to take a close look at our meetings and seminars. We've added a new seminar in Singapore, which will become an annual event. The inaugural Singapore meetings were held in February of 2015. This brings us to four annual meetings: the International Air Safety Summit, the Business Aviation Safety Summit, our European Advisory Committee's European Safety Forums and the Singapore meetings.
The Foundation exists solely to advance safety. Over the years, our generous members and benefactors have continued to support that work. With the FSF Benefit Dinners, we provide an evening of camaraderie, a chance to bid on interesting items and experiences in the silent auction, and the opportunity to further support our important safety work.
We hope to see you on July 30 in Washington!