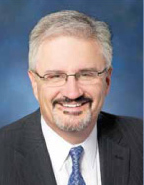 Controlled flight into terrain (CFIT) is making a strong comeback as a major killer in commercial aviation accidents, particularly when it comes to turboprop aircraft, according to Jim Burin's Year in Review presentation at Flight Safety Foundation's 65th annual International Air Safety Seminar (IASS) held in October in Santiago, Chile.
Jim, the Foundation's director–­technical programs, is writing a detailed 2012-in-review article that will appear in an early 2013 issue of AeroSafety World, so I don't want to steal his thunder, but his presentation piqued my interest on a number of levels.
According to Jim's presentation, which draws on data, some of it preliminary, from Ascend and other sources, four of the 14 major, large commercial jet accidents in 2011 were CFIT. The number of major commercial jet accidents this year is down to four (through Oct. 22), but two are CFIT. Through Oct. 22, there have been 13 major accidents in 2012 involving commercial turboprops with more than 14 seats. Of those, four are CFIT. Over the last six years, 23 of 82 turboprop accidents have been CFITs, which works out to 28 percent, or more than one in every four. The majority of the CFIT accident airplanes, according to Jim, were not equipped with terrain awareness and warning systems (TAWS). In fact, none of the turboprop aircraft involved had a functional TAWS, he said.
Aside from the Sukhoi Superjet 100 crash in May in Indonesia, CFIT accidents have not gotten a lot of press lately, and you could argue that the Superjet crash got as much attention for what the accident meant for the Russian aviation industry as it did for the tragedy itself.
Conversely, aircraft upset accidents and training pilots to better handle upset situations have gotten a fair amount of press — and, more importantly, industry focus — over the past few years. In 2007 and 2008, there were 11 total aircraft upset major accidents involving commercial jets. That number dipped to four in 2009, two in 2010 and zero in 2011. Through the first 10-plus months of this year, there have been no commercial jet aircraft upset major accidents.
While we were in Santiago, someone (and I wish I could remember who) offered an analogy to the Whac-A-Mole arcade game, where the object is to pound "moles" on the head with a mallet as they pop up out of their holes. Of course the moles pop up rapidly, and knocking one back down its hole usually means it or a relative will pop up somewhere else. In aviation, an issue is identified, a strategy is developed and implemented, results are achieved and analyzed, and we all move on to the next issue. But there is no guarantee that an issue that has been dealt with and brought under control won't reappear somewhere else sometime in the future. Mitigating the risk requires some combination of technology, training and vigilance, and the passing on of learning to future generations.
As I said earlier, look for Jim's year-in-review article in an upcoming issue. In this issue, we have articles based on IASS presentations beginning on p. 8 and on p. 51. For those of you who attended IASS, the seminar presentations are scheduled to be available online by early December.