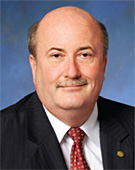 Right now, a lot of attention is being focused on issues like intentional noncompliance and the lack of professionalism. Some of the biggest and most powerful regulators are very worried. The problem reaches across professional disciplines and cultures.
About a year ago, I heard Scott Griffith, one of the pioneers of just culture, talk about this problem. He talked about it as at-risk behavior. It is different from recklessness or negligence in that there is not always bad intent. It is more about the natural human tendency to test the limits. Everyone wants to take a shortcut, or work around a silly rule. Let's be honest — it is universal. Who among us has ever gone a day without testing a speed limit?
That being said, in our business, noncompliance with standard operating procedures is not something we can take lightly. The rules are there for a reason, and pushing the limits too far can get people killed. People have to be held accountable, but dealing with this problem with a bunch of isolated disciplinary actions is not going to solve the underlying issue.
Scott suggests that the way to deal with this problem is with coaching, and after thinking about this for a year, I have to say I agree. Whenever there is an incident of noncompliance or lack of professionalism, we must look behind the offending person and examine the people and the system that are supposed to set the boundaries. I think of my experiences as a young man on a shop floor, in an air traffic control room or in a cockpit, and I think about all of the times I felt that familiar tap on my shoulder. I would turn and see somebody I respected who would tell me, "that is not the way we do it here" or "let me show you why that isn't going to work." Those constant little corrections had more to do with defining who I was and how I did my job than any safety management system, training program, incentive program or even threat.
Perhaps what we are seeing now is a breakdown of that system. I have seen the "coaches" of our profession become disenfranchised because of cutbacks and labor disputes. I also have seen airlines built on a base of wet-leases and expat pilots on short-term contracts. I have seen proud airlines lose their best captains to better offers from richer airlines. In all of these cases, the coaches disappear or lose interest. There is no one left who is able or willing to set the limits. The level of compliance degrades, an undisciplined generation of professionals finds the way to the captain's seat, and tragedy follows.
The path to ruin is clear, but what is the path to salvation? I think the solution is to focus on the next generation of coaches as if our profession depends on it. Here is a great example: Danny Ho from EVA Airways takes his best young first officers and uses them as line operations safety audit (LOSA) observers. These first officers are trained to critically observe cockpit procedures and processes and then given a chance to do the job. Imagine the captains they will be five years from now. We need to look for more new ideas like this and act on them. The people who will make or break our system are in our repair shops, control rooms and cockpits today. We need to develop them into the next generation of coaches or live through a long painful decade recovering from our mistake.