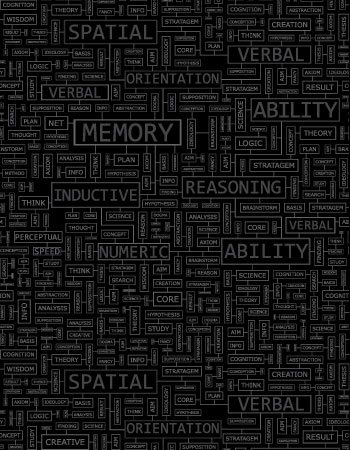 When it comes to assuring safety in business aviation, operators can become more focused on the airworthiness of the aircraft than on the cognitive health of pilots, despite estimates that about 70 percent of accidents are the result of human factors.
"Cognitive decline, most prevalent among aging pilots, is a threat to safety that is similar to fatigue and substance abuse," says Dr. Quay Snyder, president and founder of Virtual Flight Surgeons. Like the effects of fatigue and substance abuse, cognitive deficiencies are insidious, have a substantial negative impact on performance and are hardest to identify when the crewmember is performing routine activities. One reason symptoms go unnoticed is that with practice and routine, the brain adjusts to mild to moderate cognitive impairment. In other words, normal activities can mask the severity of the deficiency.
However, if the flight crew's routine is interrupted by an urgent or stressful situation, like an in-flight emergency or an en route clearance change, then the extent of cognitive impairment may become more evident. Unfortunately, even those events are sometimes downplayed by both pilots as an inconsequential aberration.
Since 1956, over 6,000 adults ranging in age from 22 to more than 100 have participated in the Seattle Longitudinal Study conducted by K. Warner Schaie, Ph.D., a psychologist and gerontologist. The study has tracked the cognitive performance, relative to variance from the established norms, of the subjects as they aged. The study focused on six key factors in cognitive performance (the definitions shown are interpretations of clinical terms):
Inductive reasoning — problem solving;
Spatial orientation — comprehension of one's surroundings;
Perceptual speed — pace of understanding;
Numeric ability — pace and accuracy of mathematical problem solving;
Verbal ability — conversational competence; and,
Verbal memory — recollection of aural input.
Each of these factors also can be considered a critical cognitive element for the safe performance of flight deck duties. Figure 1 displays the average of the study group's performance. Individual rates of change varied, both positively and negatively.
Schaie's findings show that, on average, cognitive skills remain good through age 60 or so. Verbal skills remain acute longer than spatial orientation and perceptual speed. In other words, as the error rate increases in other areas, the subject's ability to 'talk his way out of it' remains high.
Is cognitive decline a real threat, or is it purely an academic concern? While presenting this subject during Flight Safety Foundation's 2014 Business Aviation Safety Summit (BASS) in April in San Diego, I used electronic polling software to solicit answers to questions that would reflect opinions, attitudes and perspectives of the attendees. The number of respondents ranged from 72, as we were beginning the survey, to 115 for the last question.
As you look at the results, remember that these respondents were already safety-focused and representing organizations willing to make significant investments in furthering their safety efforts. Therefore, the data are not representative of the entire industry. Their responses are biased by an above-average level of concern for risk management. As a result, I believe you can assume a more representative group's responses would be more risk-tolerant.
The first question I asked was, "In your personal experience, how significant are the risks associated with cognitive decline in aging pilots?" In other words, I explained, who believed they had actually witnessed substandard performance that is characteristic of cognitive decline? Eighty-two percent of the respondents indicated the risks were moderate to high (Figure 2).
With that level of concern, I would assume the issue would have been previously addressed by aviation safety professionals. In fact, regulations do attempt to cover all the bases on this question. The U.S. Federal Aviation Administration (FAA) and the European Union, for example, both have set mandatory retirement ages for airline pilots. The use of regulations is an attempt to create a limit on the risks associated with aging crewmembers.
However, it is also a blanket approach to an issue that is unique to each individual. I have had dear pilot friends succumb to Alzheimer's disease before age 60. I also have observed my 85-year-old father, a retired military and airline pilot, climb into an unfamiliar airframe with a sidestick and glass cockpit displays (the first time he had encountered either). Within five minutes, he had the airplane 'wired.' He easily maintained the airplane's heading within two or three degrees and limited altitude deviations to less than 30 ft. An arbitrary, regulatory flight crewmember age limit may not catch the early onset of cognitive decline and does not allow older, but fully competent, crewmembers to continue their careers.
FAA partly relies on the provisions of Federal Aviation Regulations (FARs) Part 61.53, which says, in part that "no person who holds a medical certificate issued under Part 67… may act … as a crewmember, while that person: (1) Knows or has reason to know of any medical condition that would make the person unable to meet the requirements for the medical certificate."
Some business aviation operators have taken the added step of establishing policies and practices that further address aging pilot issues. This is an initiative often driven by senior executives' concerns. Other operators say they are concerned about the issue but are daunted by state and federal laws designed to prevent employment discrimination and breaches of healthcare privacy. The BASS audience was polled about the status of their companies' policies addressing aging pilots. Sixty-four percent indicated that no policies were in place, and only 18 percent indicated their policies appeared to adequately address the issue (Figure 3).
Even with policies in place, operators are not protected against the risk of cognitive deficiencies without the organizational norms and behaviors needed to make the policies effective. That raises some challenging issues.
Self-reporting is not likely to be a reliable approach to policy implementation for several reasons:
Cognitive impairment is like alcohol or drug impairment — the people affected are likely to be less aware of the condition than those around them. When a family member or friend is ready to urge a person to discontinue driving for this reason, it is usually well past the point of incapacitation.
=For many pilots, aviation is as much an avocation as it is a vocation. It is part of their sense of personal identity. The fear of losing that connection may be very strong — strong enough for people to be in denial that they may be putting themselves and others at risk.
Many pilots are not prepared economically to either retire or change their careers. This puts strong financial pressure on them to continue to fly.
Operators cannot count on self-reporting as their primary method of identifying a crewmember who is symptomatic of significant cognitive decline.
If self-reporting is not the answer, should we look for a more intrusive regulatory solution? I asked the BASS audience if they thought current regulations effectively addressed the risks associated with cognitive decline. Ninety-four percent answered "no." The logical next step would be to call for a change in the regulations to more effectively address the issue. In the United States, those regulations would most likely be implemented through the FAA's aviation medical examiner (AME) network. However, the flaw there is, according to a number of different pilots with whom I have spoken, it is relatively easy to find AMEs in the network that are less than comprehensive in their examinations. Therefore, the pilot's work-around— selecting such an AME — would be too easy for this approach to be effective.
Without regulatory assurance of cognitive competence, the operators themselves are left with a blend of policies and performance assessments for dealing with the threat.
A possible policy would call for pilots to notify management when a fellow crewmember is suspected of being cognitively impaired. This sounds reasonable. After all, who is more likely to actually observe substandard performance than the person in the other seat?
However, there are challenges to using this approach alone for detecting the risks associated with cognitive decline.
By definition, the single-pilot operations in business aviation typically do not have another qualified flight crewmember to observe the pilot's performance. That leaves the passengers as the primary observers of the pilot's performance, but they are likely to be at risk long before a pilot's performance declines to a level that would cause most passengers to notice.
It is tempting to ignore single-pilot operations as an issue because they comprise a tiny fraction of all business aviation operations. However, the continued emergence of very light jets and high-performance, pressurized, single-engine turboprop aircraft will cause this segment to grow. The risks will grow with it.
In two-pilot operations, the operator's policy could make it mandatory for any observers to report their concerns to their manager. How effective would that policy be if the person who is demonstrating decline is the senior manager of the department? Or, what if the fading flyer is the mentor and "bestower of breaks" to the observer?
Other concerns about disclosure policies include fear of legal, financial and social exposure for the observer. On a higher level, disclosers indicated potential remorse at being part of a series of events that would lead to the unplanned end of a pilot's flying days as well as the sudden loss of his or her income.
The structural and social barriers to a standalone policy's effectiveness therefore are substantial. That is why the full integration of a just culture forms the foundation for the effective mitigation of the risks associated with cognitive decline in aging flight crewmembers.
Safety theorist James Reason's extensive work in the arena of cultural impact on an organization's safety performance was ground breaking and continues to evolve. His founding definition is:
In a just culture, errors and unsafe acts will not be punished if the error was unintentional. However, those who act recklessly or take deliberate and unjustifiable risks will still be subject to disciplinary action.
During my BASS audience polling, I asked, "How important is a just culture in addressing aging pilot risks?"
The response was overwhelming: 96 percent of respondents said a just culture was important in addressing the issue (Figure 4).
I then probed the status and strength of just culture in the organizations represented by audience members.
These two responses reveal that, despite this audience's nearly universal understanding of the value and impact of a just culture on the quality of organizational performance, fewer than 10 percent of respondents whose organizations have implemented just culture precepts agreed that their organization actually ensures that they are effective. For a just culture to work, it must be applied comprehensively and consistently. Otherwise, by definition and in reality, it is neither just nor is it truly in effect.
For an excellent description of why and how to implement a just culture, refer to Flight Safety Foundation's legacy magazine, Flight Safety Digest, March 2005, for the article, "A Roadmap to a Just Culture: Enhancing the Safety Environment." This was compiled by the Global Aviation Information Network (GAIN) Working Group E. One of the points the paper makes is, "When hazards are reported, they are analyzed using a hazard-based methodology, and appropriate action is taken." That phrase encompasses a performance assessment-based answer to effectively addressing the threat of crewmember cognitive decline.
Another logical approach to cognitive assessment of pilots would be to have training companies incorporate it into their recurrent training curriculum. In fact, the president of a major charter management company made that request over a decade ago. He asked the CEO of a major training company if his staff could design and conduct a cognitive competence diagnostic of the charter management company's flight crews. The response was, "Yes, but we won't do it." There were two reasons: marketing and legal concerns. The charter management company president then approached the CEO of another large training company and received the same answer.
Considering the lack of an established model, I offer the following as a recipe for addressing concerns about flight crew cognitive performance. Like all recipes, skipping steps and using inferior substitutes will cause the end product to vary, usually negatively. Flight departments will need to collaborate with human resources and legal departments to assure the policies and practices are equitable and defensible. If operators do not have the internal expertise to develop such policies and practices, they should use outside experts.
Here is a proposed outline of steps toward cognitive competence assurance, assuming the use of professional advice from AMEs and other health care specialists qualified in this field:
Establish and maintain a comprehensive just culture. This lays the foundation for self-reporting, as well as observer reporting of significant and sustained variations from normally expected cognitive performance.
Establish policies that apply to all flight crewmembers for:

Company approved AME selection and use; and,
Obtain loss of license and disability insurance coverage that is adequate to assure equitability in the case of identified deficiencies.

Consistently use only valid cognitive assessment tools and tests:

Online, written and practical tests are widely available;
Conduct routine cognitive assessments to establish baselines and to identify variations;
Develop and consistently administer a periodic flight simulator session that incorporates proven elements of cognitive assessment that are easily observed and scored; and,
Use internal observers or consultants to conduct the flight simulator observations. The simulator training companies typically will not do this for the operator.

When a significant variation is observed, conduct additional and more in-depth diagnostics to determine if the variation is:

Transient due to fatigue, a temporary or treatable medical condition, medications, etc. Address the source of the transient variation and have an AME reconfirm fitness for return to duty; or,
 Permanent and progressive.

When confirmed cognitive decline is severe enough to affect flight safety and is not correctible, deal with the results humanely and equitably:

Use the loss of license insurance benefits in place;
Use supplemental disability insurance benefits to compensate for gaps in income replacement;
Provide career-related and personal counseling; and,
Consider offering the person a non-flying position in the flight department.

If separation is necessary, consider celebrating the person's legacy of contributions and accomplishments. It may help provide the most positive transition possible for the person and the department.
"The risks to flight operations from cognitive decline in aging flight crewmembers are significant," says Snyder. In the U.S., there are currently no adequate regulatory or industry safeguards that can assure business aviation operators that their pilots are cognitively competent. That puts the ball squarely in the operator's court.
Peter v. Agur Jr. is chairman and founder of The VanAllen Group, a business aviation consultancy team with expertise in safety, aircraft acquisitions, and leader selection and development. A member of the Flight Safety Foundation Business Advisory Committee and the National Business Aviation Association (NBAA) Corporate Aviation Managers Committee (emeritus), he has an MBA and an airline transport pilot certificate, and is an NBAA certified aviation manager.
InSight is a forum for expressing personal opinions about issues of importance to aviation safety and for stimulating constructive discussion, pro and con, about the expressed opinions. Send your comments to Frank Jackman, director of publications, Flight Safety Foundation, 801 N. Fairfax St., Suite 400, Alexandria VA 22314-1774 USA or jackman@flightsafety.org.