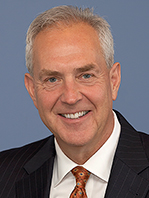 It is widely recognized among safety experts that the collection, analysis and sharing of data is key to improving the industry's already stellar safety record. Despite this recognition, however, numerous obstacles and issues exist that prevent industry stakeholders from realizing the full potential of what the International Civil Aviation Organization (ICAO) refers to as Safety Data Collection and Processing Systems (SDCPS).
I am delighted to announce that the Flight Safety Foundation, through a cooperative agreement with the U.S. Federal Aviation Administration (FAA), will lead an international initiative to identify and address current issues surrounding the collection, analysis, protection and use of information derived from data collected through SDCPSs. This initiative, which builds on an important base of existing work many years in the making, initially will focus on the Latin America and Asia Pacific regions.
The first step of this project is to identify and catalog existing efforts to collaboratively gather data across the industry in the selected regions. We'll be working closely with stakeholders in those regions to develop this understanding and then move forward to other steps with their input and help.
As the Foundation envisioned for many years, the next frontier of risk mitigation has arrived in aviation safety — the gathering and analysis of data from normal operations, which enable safety experts to identify and mitigate precursors before they result in serious incidents or tragic accidents.
Developing a robust system of data collection and analysis requires trusted partners to protect the safety information. It has taken the United States many years to develop systems that are trusted and effective. The FAA and the industry worked together, for example, to develop the Aviation Safety Information Analysis and Sharing (ASIAS) program, and it has proved that data can be de-identified and shared to advance aviation safety. This is a model that can work in other regions of the world.
The Foundation is the perfect vehicle to lead this effort. We have existing relationships with the Commercial Aviation Safety Team, the FAA, ICAO, the International Air Transport Association and The MITRE Corporation — all major players in data gathering and analysis. Our only interest is aviation safety.
I'm excited for this project and what it means for aviation safety worldwide. This cooperative agreement will help us start this effort. Stay tuned for more information on this project as it takes shape.