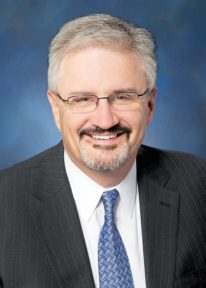 Loss of control–inflight (LOC-I) is one of the three most common types of accidents and is, by far, the deadliest. The Statistical Summary of Commercial Jet Airplane Accidents, Worldwide Operations, 1959-2013, published in September by Boeing Commercial Airplanes and detailed in "­DataLink" on p. 45, indicates that 16 LOC–I accidents resulted in 1,526 on-board fatalities and 50 external fatalities from 2004 through 2013.
Upset prevention and recovery training (UPRT), a frequent topic of articles in AeroSafety World and in other industry publications, is widely seen as a primary method of preventing or mitigating LOC-I occurrences. UPRT has been the subject of extensive study, and some debate, over the past several years, and new international regulations and comprehensive guidance documents recently were promulgated.
Some of the most comprehensive and thoughtful work on all aspects of UPRT — whether enhancing the realism of flight simulation training devices, defining the skill set of specialized instructors or engaging the unique capabilities of all-attitude, aerobatic-capable airplanes — has been done by the Royal Aeronautical Society's (RAeS) International Committee for Aviation Training in Extended Envelopes (ICATEE), which was formed in 2009 and is chaired by Sunjoo K. Advani, Ph.D. In late September, Advani was notified by the Council of the Royal Aeronautical Society that ICATEE is to be recognized by RAeS with a Society 2014 Specialist Team Bronze Award for work of merit that has led to advances in specialist disciplines in the aerospace industry.
According to the RAeS, "This award is in recognition of the Committee's exhaustive work in addressing the challenge of reducing the number of loss of control–inflight (LOC-I) accidents and in particular developing a strategy for the definition of structured, standardised and validated Upset Prevention and Recovery Training." The award is to be presented this month at an event in London.
I would like to take this opportunity to pass on my personal congratulations to Sunjoo and the ICATEE members for their years of tireless effort and dedication to a cause that will undoubtedly make aviation safer for all of us. I'd also like to congratulate all those organizations that contributed resources and/or allowed their employees to participate in the UPRT effort. The work done by ICATEE is a wonderful example of what the industry can accomplish when it works together toward a common goal.
With the support of these expert sources, I also look forward to assigning ASW coverage of the global implementation of UPRT in the years ahead, to reporting on LOC-I outcomes and, in doing so, to keeping the issue high among aviation safety professionals' priorities.