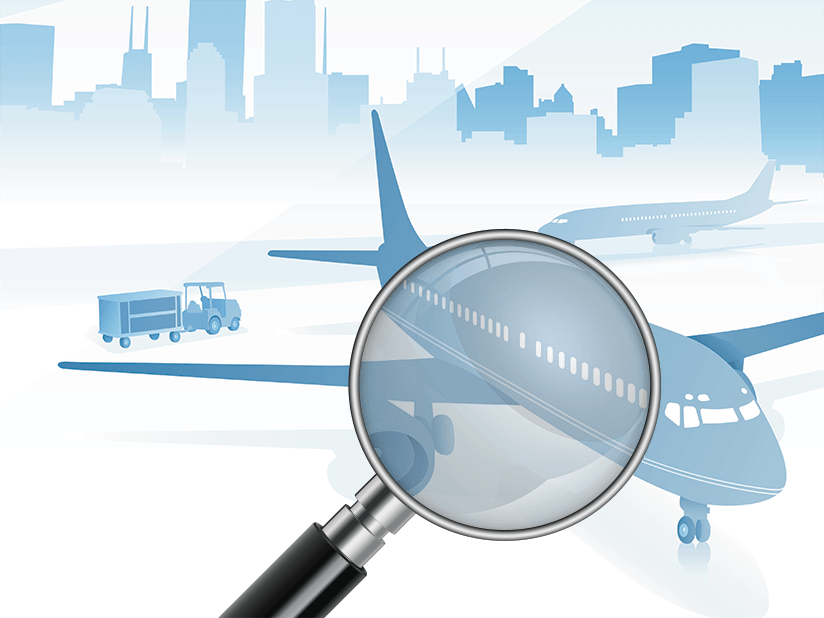 In its 2013 annual report on the Universal Safety Oversight Audit Programme (USOAP), the International Civil Aviation Organization (ICAO) noted that of the eight critical elements laid out in the program, technical personnel qualifications and training ranked last in terms of satisfactory implementation by ICAO contracting states. The civil aviation authorities (CAAs) in a variety of countries, both developed and developing, have found that hiring, training and retaining qualified aviation safety inspectors is an ongoing challenge.1
The ineffectiveness of aviation safety oversight in some states and regions of the world has led North American and European authorities to act essentially as watchdogs of global aviation safety oversight. For instance, on Jan. 31, 2014, the U.S. Federal Aviation Administration (FAA), under its International Aviation Safety Assessment (IASA) program, announced that it had downgraded India to a Category 2 rating, signifying "that India's civil aviation safety oversight regime does not currently comply" with the international standards set by ICAO. In its September 2013 IASA assessment, FAA identified 33 problem areas — mainly related to staff shortage and training issues. India's Directorate General of Civil Aviation (DGAC) subsequently hired 75 new safety inspectors.
In May 2013, the European Commission (EC) updated for the 22nd time the European Union (EU) air safety list, better known as the EU blacklist, of airlines that are subject to an operating ban or operational restrictions within the European Union (EU). Decisions to ban foreign carriers or subject them to operating restrictions are based on the unanimous opinion of the EU Air Safety Committee (ASC), which consists of aviation safety experts from the EC, from each of the 28 EU member states, as well as from Norway, Iceland, Switzerland and the European Aviation Safety Agency (EASA). The Commission's decisions about changing the list also must be supported by the European Parliament and the Council of Ministers before they can take effect.
"The considerations of the ASC are derived from the EU Safety Assessment of Foreign Aircraft (SAFA) check findings and ICAO's USOAP reports," says Silvano Manera, a former director general of Italy's Ente Nazionale per l'Aviazione Civile (ENAC), the CAA.
"The SAFA program is targeted to actual operations, while ICAO's USOAP is directed to states and the ban is activated when evidence exists that ICAO standards are not met either by a carrier or the respective civil aviation authority. Some cases exist when a carrier meets high industry standards such as IOSA (the International Air Transport Association's [IATA's] Operational Safety Audit), but it is still banned because its registry state is deemed unable to provide acceptable oversight, with staffing inadequacies normally being one of the main issues," says Manera.
The shortage of oversight staff actually represents a threat for the whole aviation industry. In the growing air transport system of the Asia Pacific region, aviation safety oversight can be anywhere in the USOAP range of 10 percent effectiveness to 100 percent effectiveness. Most states within the Asia Pacific region have been rated 50 to 60 percent effective from the standpoint of personnel and the capability for them to do their oversight, says Kim Tretheway, chief technical adviser of ICAO's Co-operative Development of Operational Safety and Continuing Airworthiness Programme, Southeast Asia.2
More mature aviation markets also are having a hard time filling all budgeted aviation safety inspector slots. In late 2012, for example, senior officials at Transport Canada said they were having a difficult time filling all 880 budgeted safety inspector positions and that there were around 100 vacancies.3 Also, an audit by Canada's auditor general found that Transport Canada had failed to conduct planned inspections of hundreds of aviation companies designated as "higher risk" operations, according to a published report. In addition, the audit found that 67 percent of air carriers, maintenance companies and large airports were inspected as scheduled under annual surveillance plans in 2010–2011.4
The global shortage of aviation safety inspectors led the U.S. delegation to ICAO to present an item related to this matter at the ICAO 38th Assembly, held in late September and early October 2013. "A global shortage of qualified aviation safety inspectors has become evident as ICAO member states continue to enhance their capabilities in aviation safety oversight. This shortage is evident through a high number of inspector vacancies and the movement of trained and qualified inspectors to other authorities or to private industry. Inspectors perform a core function of an aviation authority and have direct impact on aviation safety," says an ICAO working paper.5
Causes of Shortage
Manera says there are two parallel macro socio-economic reasons why there is this shortage of inspectors. "On the one hand, there are aeronautically developed countries where attrition/retirement rates cannot be matched by new hiring because of [a] shortage of public funding. Budget cuts due to the economic downturn do not allow the hiring of enough skilled people," he said, adding that "training costs are a factor, too."
On the other hand, there are aeronautically developing countries in places like Africa, Asia and South America where hiring locally cannot keep pace with rapid aviation growth, according to Manera.
And then there is the issue of public sector salaries. "Inspectors are mostly on civil service pay scales, significantly lower than in the private sector, making it extremely difficult to attract recruits or lure professionals away from airlines."6
"Retention of qualified inspectors has been an issue due to the lack of salaries commensurate with industry counterparts or similar inspector positions at other authorities in the region, as well as early retirement requirements set by the national government," says the ICAO working paper.7
In addition to financial reasons, some observers suggest that staff shortages at aviation safety inspectorates may also be caused by a stronger workplace dynamism in the private sector. The theory is that aviation safety professionals may be stimulated by a relatively fast-changing and less bureaucratic work environment in private-sector, market-competitive organizations. Manera says that in a bureaucracy, dynamism can be inversely proportional to the state's level of economic development —and this may partially explain why sufficient aviation safety inspectors can be difficult to hire in aeronautically developing countries.
But focusing only on remuneration and working conditions as reasons for inspector shortages would be too limiting, says Manera. The shortage of qualified aviation safety inspectors also is caused by difficulty in ensuring adequate levels of training. "Authority inspectors need different and additional skills, other than what can be found in the private sector. In aeronautically developed countries, it is often the case that training is needed even for highly skilled people," he said.
Some authorities "face the challenge of maintaining a training program to ensure that inspectors have initial and recurrent training, and that inspectors [may not] use the latest requirements and practices due to a lack of knowledge or resources."8
Francesco Gaetani, former manager of regulations at Alitalia, added that flight operations inspectors usually have non-flying status, which may contribute to fewer candidates being willing to engage in a pure oversight role.
Applying Pressure
All ICAO member states and signers of the Convention on International Civil Aviation (known as the Chicago Convention) are obligated to implement the organization's aviation safety requirements. To fulfill its ICAO obligations, each CAA, and especially its operations and continuing airworthiness inspectorate, is responsible for implementing the ICAO requirements on behalf of the national government.9
There are no supranational bodies that can supersede or can discharge national responsibilities when it comes to ensuring that state or regional CAAs have adequately staffed operations and airworthiness inspectorate activities. "ICAO sets and recommends standards; sometimes it 'urges' contracting states to provide local actions to reach those standards, but legislative and executive powers reside within national bodies, which are set up by the states," says Manera.
"IATA and other industry bodies … propose international standards for the whole industry. They foster the spreading of those standards, too. But due to the [cited] reasons, such industry standards and bodies cannot, although appreciated, substitute state legislation [or for] the role of local CAAs," adds Manera.
However, some regulatory entities are capable of pressuring national governments. For example, Gaetani said that EASA, on behalf of the EC, is responsible for the oversight of EU states' CAAs. "Several kinds of [EASA] inspections are made to assess the uniform implementation of rules on regulation of aviation safety in Europe. One of the items inspected, similar to those in ICAO's USOAP, is the adequacy of a CAA's ability to perform its oversight function: the availability and qualification of inspectors are verified according to the complexity of a member state's civil aviation system," says Gaetani.
Numerous auditing programs also are in place to ensure that aviation safety inspectorates' staffing levels are adequate: USOAP, IOSA, ISAGO (IATA Safety Audit for Ground Operations), SAFA and FAA's IASA. "The existing auditing programs contribute to target the whole aviation system of a given country: starting from high-level state legislations down to actual operations, existing programs help to define what the gaps are, where they are and what should be done to overcome negative outcomes," says Manera.
"On a global scale," adds Gaetani, "ICAO performs inspections of contracting states within the framework of USOAP. Recently EASA and ICAO have agreed to share concerns and join resources to conduct USOAP activities. This program is especially helpful to emerging countries with a developing civil aviation system."
An industry feedback mechanism on inspectors' activities could also be helpful to raise the bar with regard to inspectors' qualifications. "Airline industry bodies could provide a constructive feedback to authorities by commenting on inspectors' oversight activities, in particular when inspectors are found to be lagging behind both technological and operational progress. In addition, such organizations could organize dedicated forums for inspectors (similar to the one on the SAFA program organized by IATA) where operational issues and developments are discussed in a friendly and productive environment," says Gaetani.
Sharing Expertise
An important step toward alleviating the lack of inspectors could be mutual inspection recognition between states.
"The FAA and EASA conduct regular meetings to deepen mutual recognition, but they have not been able, up to now, to find a legally suitable and acceptable form of 'role substitution' for the discharging of responsibilities," says Manera. "On the one side, there is a synergy in certification activities across the Atlantic, but, on the other side, both entities (the United States and the EU) require 're-certification' of third country operators, worsening and increasing the need of inspection activities."
Regulators need to collaborate more, share expertise and work toward avoiding duplication of inspections. CAAs not only inspect their own country's aircraft but also those of foreign airlines that operate in the state; as a result, the aircraft are subject to multiple inspections. This could be avoided if states recognized each other's approvals, says Alan Foo of the CAA of Singapore.10
Changing Contract Provisions
In an article published in late 2012, Foo wondered about the possibility of attracting proficient inspectors by turning safety regulatory bodies into statutory entities not tied to government pay scales, thereby narrowing the disparity between government salaries and airline salaries.
Aviation safety regulators "need to be governed bodies, but having them separated as corporate entities means they can have different pay scales and not be subject to the overall government budgetary framework," he said in the article. "The money is available there, either through channelling it from passenger service charges or having certification costs. It's got to be paid for."
The CAA of Singapore itself became a statutory body in 1984; as such, it is not tied to government pay structures, and it says that it can offer more competitive salaries, especially to its flight operations inspectors.11
Another possible solution could include the contracting of outsourced personnel. "An easy-to-implement solution is that of contracting qualified industry personnel with flexible contracts. For instance, inspectorate capacity can be increased through the part-time use of active auditors from the industry," says Manera.
"With the use of contracted personnel, advantages could be double-ended: You pay them only when you employ them, and the rest of the time, they keep themselves current working in the front line as part of a permanent job."
Standards for Employment
The general qualifications for initial employment of aviation safety inspectors are outlined in ICAO Airworthiness Manual (Doc 9760), Part II.12
"Talking about the validity of ICAO's documents, we should keep in mind that rules require a lot of time to be produced, approved and become binding. ICAO's rule-making process is lengthy due to its own nature, with around 200 member states contributing to rule making," says Manera.
The standards outlined in the Airworthiness Manual are provided for reference. Additional considerations should guide the hiring, training and retention of inspectors.
The manual was designed to provide "guidance to states on how they could meet, at a minimum, the ICAO airworthiness standards. Guidance is provided in the manual for the expected minimum qualifications and experiences of an inspector but states have the responsibility to hire and train inspectors. Similarly, success in retaining inspectors depends on state-level activity and is not within the scope of ICAO's mission and role," reported an ICAO spokesperson.
"In order to save time and resources and to prioritize actions, authorities and states ought to fully apply the same logic that they expect from the industry when rules are imposed by governmental bodies. A strong and efficient analysis of data flowing in towards authorities could drive 'limited' resources in inspecting 'first things first' and to perform short quality-driven inspections instead of quantity-driven ones," says Manera.
A Self-Evaluating Industry
Aviation safety inspectors typically are expected to accomplish many of the daily technical and safety functions of a CAA as required by ICAO. They represent the national government, and their role is critical to maintaining international aviation safety standards. As a result, some experts conclude that lack of qualified aviation safety inspectors directly impacts aviation safety.13
The global scarcity of aviation safety inspectors also coincides with the implementation of safety management systems (SMS) worldwide. Can SMS implementation be considered a tool, at least in part, for reducing potential aviation risks associated with less frequent CAA inspections? In the long run, this may be the case.
"The introduction of systemic methods of self-evaluation of safety performance, like SMS, is a strategic decision taken by aviation legislators in order to change the logic of an authority inspection, evolving from a 'single item' (or process) evaluation to a 'system' evaluation. This change would save a significant amount of human resources, but it [still has a long way] to come," says Manera. "Recently produced European Aviation Safety Regulations (i.e., third-country operator regulations) still envisage on-site document (paper) checks even when more reliable databases are available in house."
Gaetani says an SMS is a powerful tool when properly used, but that full implementation is needed for an SMS to produce results, and this can take years in complex organizations such as international airlines. "There might be a period of time ahead of us where a less-mature SMS could compel authorities to believe that safety performance is being improved while it is actually not. The underlying reason is that operational risk assessment is hard to perform effectively and even harder to verify by inspectors [who] are not adequately qualified and up-to-date. Even if one of the SMS's elements is the requirement of a thorough documentation of the SMS's activities, the suitability of an operational risk assessment cannot be easily assessed by inspectors without an in-depth knowledge of the organization's operational activities," concludes Gaetani.
Notes
ICAO. Assembly 38th Session Technical Commission, Agenda Item 31: Aviation Safety — Emerging Issues Global Shortage of Aviation Safety Inspectors, A38-WP 101 TE/32, 16 August 2013.
Ballantyne, Tom. "Poor pay key to inspector shortage,"

Orient Aviation

October 2012.
Schmidt, Sarah. "Transport Canada admits to shortage in civil aviation inspectors," <Canada.com>, published on 27 November 2012. Accessed March 2017.
Ibid.
ICAO.
Ballantyne.
ICAO.
Ibid.
Ibid.
Ballantyne.
Ibid.
ICAO.
Ibid.