Flight Safety Foundation announced Nov. 12 that Dr. Hassan Shahidi, a long-time senior executive at The MITRE Corporation and a leader in aviation safety and air traffic management, will become the Foundation's new president and CEO in January 2019.  Shahidi will succeed Jon L. Beatty, who has led the Foundation for the past four years. The announcement was made during the Foundation's 71st annual International Air Safety Summit in Seattle.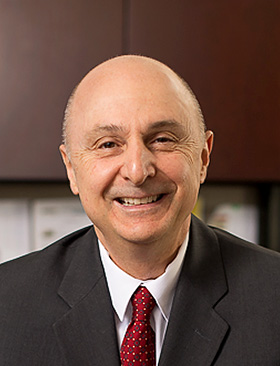 Shahidi is currently director of aviation safety and new entrant integration at MITRE. He played a leading role in the development of  the Aviation Safety Information Analysis and Sharing (ASIAS) program, which enables government and industry to proactively identify safety issues. He helped extend the data sharing concept to the Asia Pacific, with the launch of the AP-Share initiative, a collaborative partnership with the Foundation to promote and advance safety data sharing in the fast-growing region. Shahidi, who has over 35 years of leadership in aviation, holds several advanced degrees in economics and engineering and a private pilot license.
"Dr. Shahidi brings unique and deep experience in evidence-based approaches to safety, which is critical to maintain and improve our stellar record in all aspects of aviation," said John Hamilton, vice president of Engineering at Boeing Commercial Airplanes and chairman of the Foundation Board of Governors.
"We're extremely grateful for Jon Beatty's stewardship of the Foundation," Hamilton added. "He set the leadership bar high and really put the Foundation on sound financial footing while improving our membership base. We're confident Hassan will take us to the next level and help us confront the challenges of explosive growth and disruptive technology around the globe."
Beatty, a former United Technologies and International Aero Engines executive who joined the Foundation in April 2014, will remain with the Foundation until the end of January to assist in the leadership transition.
"I've enjoyed my tenure at the Foundation enormously and can look back with pride on the many accomplishments we've achieved, working together, during one of the safest periods in aviation history," said Beatty. "I'm confident that the Foundation will be in good hands."
Shahidi added, "I am extremely grateful for the opportunity to lead the Foundation.  I'll be building on the Foundation's legacy of advancing aviation safety globally and working in partnership to reach new levels of safety by harnessing technology, people and data, while embracing change."