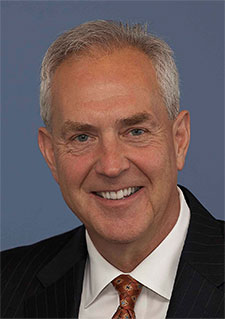 We in aviation often point to the sterling safety record in commercial air transport and business aircraft operations with justifiable pride. A lot of work has gone into building a robust safety culture that is held in high esteem by other professions and industries around the world. Yet we also have to recognize that a lot more work is needed and that complacency cannot be allowed to set in.
Complacency, as defined by Merriam-Webster, is "a feeling of being satisfied with how things are and not wanting to try to make them better." It is also a recipe for disaster in flight operations and in the life of any organization responsible for them.
We cannot feel satisfied, despite the year-to-year statistical evidence, that, as an industry, we are doing a good job. Continued advancements in training, technology, human factors research and in the philosophies that guide the world's regulatory bodies are essential to improving safety.
We must collect, analyze and share data and other information to identify new risks, and we need to be vigilant against the re-emergence of previously identified and mitigated threats. For example, Flight Safety Foundation's ongoing Global Safety Information Project (GSIP) seeks to study and facilitate the effective analysis and sharing of aviation safety data in the Pan America and Asia and Pacific regions, but what we already have learned in the past two years — and will share in our GSIP tool kits — will be applicable around the world.
Complacency also is a concern for organizations like the Foundation. We have been in the business of safety improvement for nearly 70 years, but we know past achievements are not a guarantee of future success. Aviation safety is evolving, and so are we. I'm happy to say that the new FSF website I discussed in my message last month is just about ready for deployment, and we're very excited about the capabilities and flexibility it will give us to deliver important safety news and information in a more timely and compelling fashion.
As a member of the Foundation, you will be notified as soon as the new website is ready. When you receive the announcement, I encourage you to check it out at flightsafety.org. Let us know what you think about it and how we can make it even better. Please direct your comments and suggestions to Frank Jackman at jackman@flightsafety.org.