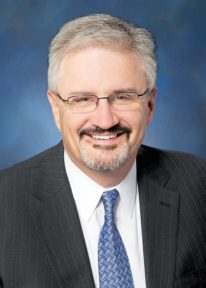 It is increasingly difficult to discuss aviation safety without also discussing data. The industry is swimming in the stuff (data) and the pool is getting deeper.
At the 6th Pan American Aviation Safety Summit in June in Medellín, Colombia, Eduardo Iglesias, executive director of the Latin American and Caribbean Air Transport Association, pointed out that a Boeing 777 generates about 1 megabyte (MB) of transmittable data per flight. Multiply that by the size of the fleet and number of operations per day, and assume that similar-generation aircraft likely generate a similar amount of data per flight, and the number of MBs grows quickly.
Now consider that a newer aircraft, the Boeing 787, generates 28 MBs of transmittable data per flight, according to Iglesias, and the amount of data that potentially will be generated just by aircraft systems over the next few decades is staggering. Citing an ICF International figure, Iglesias said aircraft data generation is expected to reach 137 terabytes (TBs) per year by 2022, up from 11 TBs in 2012. For data storage, 1,000 MBs equal 1 gigabyte (GB) and 1,000 GBs equal 1 TB.
Of course, not all of the data are going to be used for safety purposes, and not all valuable safety data come from aircraft. But my point is that there is plenty of data out there to be collected, processed, monitored and analyzed in the search for accident precursors and emerging safety trends. Flight Safety Foundation has long been an advocate of the position that the collection and analysis of data and the sharing of safety information and knowledge is essential to improving the industry's already stellar safety record.
In July and August, the Foundation plans to conduct an initial series of focus groups as part of its multi-year Global Safety Information Project (GSIP), in which we will study safety data and collection processing systems in the Pan America and Asia Pacific regions. At the focus group sessions, we hope to glean how many entities collect safety data, how the data are collected and processed, and how the results of that collection and processing are applied to improve aviation safety.
Foundation Vice President, Technical, Mark Millam, who is leading the GSIP effort, said recently, "As the number of flight safety statistics increases, improved collection of, and access to, data becomes more imperative; however, there isn't really a knowledge management approach yet to correlate world flight safety data."
Millam and Greg Marshall, the Foundation's vice president of global programs, will be conducting the focus groups. If you, or someone in your organization, receives an invitation to one of the focus groups, please strongly consider attending. Your input is valued and greatly appreciated.