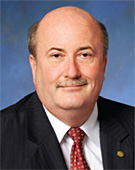 I spent a couple days in a seminar in Dubai discussing the future of training in our industry — a session dominated, like most recent meetings, by discussions of "the Air France 447 problem." Of course, people have been talking about the challenge of automation dependency and its impact on training for years, but that crash of an Airbus A330 over the South Atlantic two years ago has moved people to act.
I was amazed to hear the response already in place at some Middle East airlines. Emirates, for example, has added a two-day manual flying session to its training syllabus, and substantially revised its policies on the use of automation. Those changes represent a big shift in training philosophy and a big commitment of cash. Other airlines in the region are going down the same path.
I applaud the renewed emphasis on manual flying skills. Studies show that some crews lack confidence in their ability to fly the aircraft. When the airplane starts to head the wrong way, crews often go "heads-down" to troubleshoot the automation instead of punching it off and pointing the aircraft in the right direction.
Only good things can come from a healthy dose of manual flying, but it seems that a lot more has to be done to bring our training in line with the new realities of the job. We still train as if flying the airplane is the primary job. But when recent accidents are examined, it seems like today's vital skill is the ability to recognize early when something isn't right. When a crew figures out what is going wrong, it doesn't usually take much in the way of refined skills to fix it. The life-or-death moment seems to be in the detection of the problem, not the recovery.
This brings us to the subject of monitoring versus watching. My dog watches television, but I don't think I can say he is monitoring the programming. To monitor something, a person has to have expectations of what should be happening, and compare what he or she is seeing against those expectations. I have a feeling that "expectation" may be an insufficiently developed part of the puzzle.
Years of relying on automated systems dulls our sense of expectation. When numbers are always calculated by dispatch, we lose a sense of a normal range for takeoff weights, which allows us to punch in a takeoff weight that is 100 tons off. If we have not manually calculated top-of-descent data for a decade, it is difficult to notice that something is wrong in the automation and we should be starting down. If we have always flown with autothrottles, it is more difficult to know when the engines are not spooling back up on approach as they should on capturing the glide slope. If we never have to manually establish cruise power settings, it is more difficult to understand what is going on when a sensor breaks in the middle of the night.
As we revise our training programs over the next few years, I believe this point will have to be central. Somehow we have to find a way to continuously reinforce in pilots' minds a sense of what is normal — establishing the correct expectation — so they will be able to notice quickly when things are not right. Right now, our procedures erode that capability. It is time to reverse that.