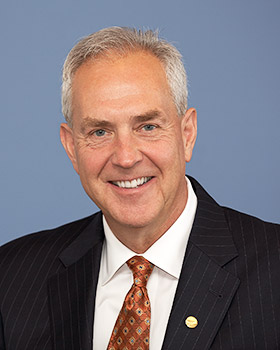 It's hard to believe that we're already approaching the halfway point of the year, but this seems like a good time to take a quick look at what we've accomplished in the year to date and at what we have on tap for the second half of 2016.
In March, we had three successful seminars in Singapore as part of our Singapore Aviation Safety Seminars (SASS) series. The content of the presentations was excellent, and attendance met or exceeded our expectations. Thanks very much to everyone at our partners — the Civil Aviation Authority of Singapore and the Singapore Aviation Academy — for their invaluable assistance in planning and hosting SASS, which comprised seminars on Maintenance and Engineering, Flight Operations and Safety Management Information and Sharing. Thanks also to all of the presenters and attendees.
The Safety Management Information and Sharing Seminar served as the first of 13 workshops planned as part of our ongoing Global Safety Information Project (GSIP). By the end of May, our staff had hosted GSIP workshops in Singapore; Sydney; Santiago, Chile; Tokyo; Hong Kong; São Paulo; Kuala Lumpur, Malaysia; Panama City; and Rio de Janeiro. In addition to a lot of time in the air and out of the office, our staff, led by Vice President, Technical, Mark Millam and Vice President, Global Programs, Greg Marshall, is collecting valuable feedback to improve the safety data collection and analysis tool kits we have been developing since wrapping up last year's series of GSIP focus groups.
The current GSIP schedule has us conducting our last four workshops in Lima, Peru; New Delhi; Taipei, Taiwan; and Mexico City by mid-July, although it is possible that an additional event or two may be added to the schedule. Once the workshops are completed, we will turn our attention to finalizing the tool kit content, settling on the format and working out distribution details.
Earlier this spring, we hosted our 61st annual Business Aviation Safety Summit (BASS). This year's BASS was held in Austin, Texas, U.S., and featured a wide range of compelling speakers and well-received topics and discussions. Thanks again to our partner, the National Business Aviation Association, and all of our sponsors, exhibitors and attendees for their support. Special thanks go to the Foundation's Business Advisory Committee for all of its hard work setting the agenda and recruiting speakers.
Early in June, we are headed to Brussels and the fourth annual Safety Forum, co-hosted by the Foundation, Eurocontrol and the European Regions Airline Association. Closer to home, the Foundation's fourth annual Networking Dinner and Silent Auction is scheduled for July 28 at the National Press Club in Washington. More information on the dinner is available on our website <flightsafety.org/meeting/fsf-networking-dinner-2016>.
Back at the office, the Fatigue Management Guide for General Aviation Operators of Large and Turbojet Aeroplanes, presented by the Foundation, the International Civil Aviation Organization and the International Business Aviation Council, was made available on our website earlier this year.
Speaking of websites, we are working hard on development of a new FSF website that will debut before the end of year. I don't want to give away too much information right now, but we are excited about the work being done by our staff and external developers.
Of course, we will be in Dubai, United Arab Emirates, on Nov. 14–16 for the 69th annual International Air Safety Summit (IASS), which this year is hosted by Emirates. Details on IASS also can be found on the Foundation website. I hope to see you there.