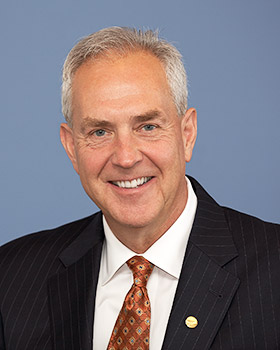 This is my last message as president and CEO of Flight Safety Foundation. I'm handing the reins to Dr. Hassan Shahidi, a long-time friend and supporter of the Foundation who joins us from The MITRE Corporation. Hassan officially came on board on Jan. 14, and my last day is Jan. 31, giving us ample time for a comprehensive turnover report. One of the things the industry has learned from the study of maintenance human factors is that it's imperative for the outgoing shift to fully brief the incoming shift on all that is going on.
It has been an honor and privilege to lead the Foundation since April 2014. Working with the Board of Governors and the staff, we have made tremendous progress restoring and positioning the Foundation for the future. We have restructured the business, made some difficult decisions, changed each department and even moved to a new location. The digital strategy is paying dividends and membership and conferences are continuing to grow and improve.
The journey is not complete, but we have an engaged Board, great staff, positive financial results and a new CEO to write the next chapter. Hassan was a great selection to be the new president and CEO, and I am committed to helping him with the transition in any way possible.
One of the great pleasures of working at the Foundation has been meeting the members. Without you and your companies, there would be no Flight Safety Foundation. The aviation industry's outstanding safety performance is frequently recognized, but I wonder if people outside the industry truly understand the level of effort, day after day, year after year, that it has taken us to get to this point, and how much work it will require in the coming years to continue to improve.
I want to thank you for welcoming me into your ranks. I have learned much from your passion and commitment to improve aviation safety and to never accept that good enough is actually good enough.
I also want to offer a special thanks to the Foundation staff, both in Alexandria and Melbourne. It has been an honor working with you. Thanks for the effort, humor and dedication.
And to my family, thanks for understanding and agreeing to move from New England to Virginia. I couldn't have done this important work without you.