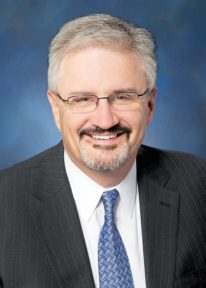 The U.S. Department of Labor's Occupational Safety and Health Administration (OSHA) struck a blow for aviation safety generally and helicopter emergency medical services safety specifically when it ordered the rehiring of a pilot who it found had been fired for refusing to fly a medical transport mission in a helicopter that had a malfunctioning emergency locator transmitter. The mission called for a flight over mountainous terrain at night. OSHA ordered that the pilot be reinstated and paid $158,000 in back wages and $8,500 in damages, and that disciplinary information be removed from his personnel record.
In announcing the decision in early January, an OSHA official said: "Pilots should never have to choose between the safety of themselves and their passengers, and their job. … Disciplining an employee for following safety procedures is illegal and puts everyone at risk."
Coincidentally, less than a week later, the U.S. National Transportation Safety Board released its 2015 Most Wanted List of safety improvements. Helicopter safety made the list for the second straight year, with enhancing public helicopter safety specifically targeted (See "Wish Lists"). In its background material, NTSB said that every day, hundreds of federal, state and local helicopter pilots fly emergency medical services, law enforcement support, and search and rescue missions, as well as other public operations, noting, "The public trusts these operators and relies on them to conduct the mission safely."
But more than a few missions end tragically. NTSB said that since 2004, it has investigated more than 130 accidents involving federal, state and local public helicopter options. Fifty people were killed in those accidents and 40 more were seriously injured. One of those accidents is detailed in "Punitive Culture" starting on p. 22. "The NTSB is concerned that, absent a concerted effort to enhance helicopter safety in public operations, accidents involving public helicopters will continue," the Board said in releasing its Most Wanted List.
NTSB recommended — and I agree — that safety management systems be developed and implemented that include sound risk management practices, particularly flight risk evaluation programs and formalized dispatch and flight-following procedures. Another sound recommendation is that operators implement best practices for flight crews that include scenario-based training and fatigue management. In particular, helicopter operators should employ training scenarios that expose pilots to inadvertent flight into instrument meteorological conditions.
Courage isn't about flying off into deteriorating weather or with faulty equipment; it's often about making sure missions are conducted safely, or not all.