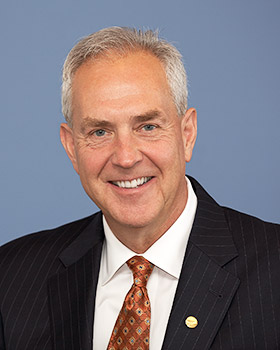 Before another week goes by, I want to report back on the Foundation's 71st annual International Air Safety Summit (IASS), held Nov. 12–14 in Seattle.
IASS 2018 attracted more than 400 attendees, our largest turnout in nearly a decade, and we exceeded our sponsorship and exhibitor goals as well. We are still finalizing the results of our post-event survey, but preliminary data show that nearly all survey respondents answered positively when asked if they would recommend that colleagues attend IASS. It is extremely gratifying to all of us at the Foundation to know that you think so highly of IASS.
If you attended IASS 2018 and have not yet completed the survey, I would encourage you to do so as soon as you can. The survey plays an important role in planning for future events, so it is very helpful to us to know what you liked — and didn't like — and what topics and issues you would like to see addressed. Unlike some other events you may attend, IASS is a summit for aviation safety professionals that is planned and executed by safety professionals. If a topic is important to you, you can bet that your colleagues and peers around the industry will find it important as well. We are always on the lookout for new speakers and presenters, so if you are interested, let us know that, too.
Without your support and participation, it would be impossible to plan and hold IASS each year.
As you may already have heard, IASS 2019 is scheduled for Nov. 4–6 in Taipei at the Mandarin Oriental, Taipei, and our host sponsor will be the China Aviation Development Foundation (CADF). The Asia-Pacific region has been a powerhouse in the growth of the aviation industry, and Taipei is an ideal location for us to present the industry's premier aviation safety summit.
But before we turn the page on this year's event, I want to once again thank our sponsors and exhibitors, particularly The Boeing Company, our host sponsor. Special thanks to Greg Hyslop, Boeing chief technology officer, who got the event started in the right direction with his extremely thought-provoking opening day keynote address, and to John Hamilton, vice president of Engineering at Boeing Commercial Airplanes and chairman of the Foundation's Board of Governors. John and his staff had a great deal to do with the success of the event, and we are grateful.
Finally, I'd like to thank everyone on the Foundation staff who worked so hard on IASS. Special recognition goes to Liz Solorzano, director, conferences and events, and Namratha Apparao, manager, conferences and exhibits, for the months of hard work and planning they put in to make IASS 2018 so successful.