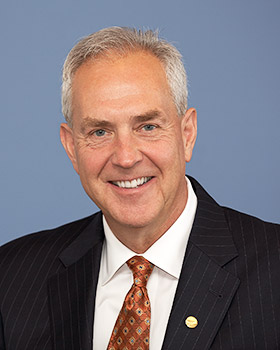 Monitoring safety performance is essential to improving safety performance, but selecting the parameters and targets to watch and report is not a simple task.
In Annex 19, Safety Management, the International Civil Aviation Organization (ICAO) defines a safety performance indicator (SPI) as a "data-based parameter used for monitoring and assessing safety performance." In the same document, a safety performance target (SPT) is defined as "the planned or intended objective for safety performance indicator(s) over a given period." Annex 19 also requires service providers to "develop and maintain the means to verify the safety performance of an organization and to validate the effectiveness of safety risk controls." In other words, SPIs and SPTs are essential elements of effective safety management systems.
But not everyone agrees on what make makes an effective SPI or SPT. In research conducted as part of our ongoing Global Safety Information Project (GSIP), the Foundation has found that there is significant variability across the industry in how SPIs and SPTs are defined, interpreted and used. According to our GSIP Year Three Report, some stakeholders "consider an SPI to be a broader term that refers to general risk areas of concern."
Through our GSIP research, we also have identified a need to provide guidance for the development of meaningful SPTs and related alerting thresholds. "While setting an SPT of zero undesired events represents the most ideal outcome, simply identifying all undesired outcomes and setting SPTs of zero for each risk area is not sustainable or beneficial in achieving meaningful safety performance improvements. Rather, it is important to set SPTs that help monitor the impact of change," the Year Three Report said.
In response to our findings, the Foundation is developing a GSIP Safety Performance Monitoring Handbook that will provide guidance and best practices for safety performance. As part of our data-driven handbook development process, we are conducting a safety performance survey in order to capture best practices and other important information. We want to describe how organizations identify, monitor and update SPIs and SPTs, and what tools and techniques are used for collecting, analyzing and sharing safety performance information.
The survey is available online. Simply visit flightsafety.org/safetysurvey to participate. We are seeking responses from a wide variety of industry stakeholders, including airlines and other aircraft operators, air navigation service providers, airports, manufacturers, maintenance organizations, training providers and regulators.
Results of the survey will be made available through an interactive dashboard and will be incorporated into the Safety Performance Monitoring Handbook.
It takes about 10 minutes to complete the survey, but we believe it will be time well spent because it will result in a handbook that will enable all stakeholders to better monitor their safety performance.