James A. "Jay" Donoghue Jr., long-time aviation journalist, decorated combat helicopter pilot and former editor-in-chief of AeroSafety World and Flight Safety Foundation director of publications, died July 31 at his home in Pylesville, Maryland. He was 70 years old and had fought brain cancer for two years.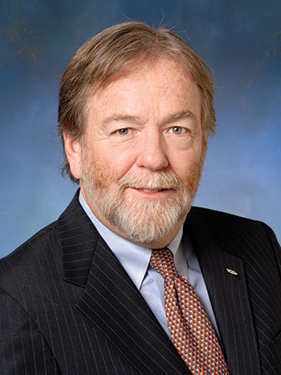 Donoghue was a widely respected and award-winning Washington-based aviation journalist for over 35 years. He began his aviation journalism career with Aviation Daily in 1976, but he was best known for the 26 years he spent at Air Transport World, which he joined in 1980 and where he eventually served as editor-in-chief and editorial director. He joined the Foundation in 2006 and was the founding editor of ASW. He retired in March 2012.
"Jay was a renowned aviation journalist that had his pick of assignments. He made a personal choice to spend the last chapter of his career making a contribution to aviation safety," said William Voss, who was president and CEO of the Foundation during Donoghue's tenure. "We all benefited from that, but no one more than I. Every word I ever wrote was improved by his quiet wisdom and gentle editorial touch."
During his career, Donoghue won a number of awards, including the Aviation/Space Writers Association's Lauren D. Lyman Award, the Aerospace Writers/American Airline Public Relations Association's Eugene Dubois Award, the European Regions Airline Association Hank McGonagle Award for Excellence in Aerospace Journalism, the Royal Aeronautical Society's Aerospace Journalist of the Year Award, and the Aero-Club de France Aerospace Journalist of the Year Award.
He was born in Boston, but spent most of his childhood in suburban Washington. Prior to graduation from Montgomery Blair High School in Silver Spring, Maryland, he enlisted in the U.S. Army. He served with the 4th Aviation Battalion during the Vietnam conflict, flying both Huey troop carriers and gunships, and earning a Purple Heart. He also served as a medivac pilot at Hunter Army Airfield in Georgia. Following his military service, he earned an associate degree in aviation technology at the Florida Institute of Technology and Bachelor of Arts degrees in journalism and English from the University of Maryland, College Park. He worked as an airplane flight instructor at Freeway Airport outside Washington and at a grass strip near Lexington, Virginia.
His passions included flying his Pilatus glider, aviation photography, surfing, scuba diving, sharing war stories with Army buddies and hangar stories with pilots of all stripes at the Atlantic Soaring Club, watching hot air balloons land in the fields around his home, the Washington Redskins, and last but not least, baseball, especially watching his boys as adolescent superstars, and more recently, enjoying the rise of the Washington Nationals.
He is survived by his wife of 39 years, Joan Davis Donoghue, and his twin sons, Ryan Donoghue (Ryan Avery Donoghue) and KJ Donoghue (Kelly James Donoghue), three siblings and several nieces and nephews.
The family asks that, In lieu of flowers, contributions be made "to any cause that brings you joy or comfort." Details for a burial service at Arlington National Cemetery have yet to be worked out.