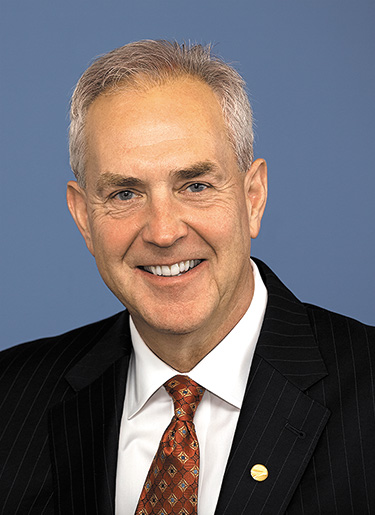 In late November, a chartered Avro RJ85, LaMia Flight 2933, carrying a Brazilian soccer team crashed on approach to Medellín, Colombia. All but a handful of the 77 passengers and crew on the airplane were killed.
Within days, media outlets around the world were reporting that the accident airplane had run out of fuel. Recordings of radio transmissions between air traffic control and the flight crew were leaked and widely available on the internet, as was what was purported to be the flight plan for the ill-fated flight. An international criminal investigation was launched, arrests were made, public officials were suspended or fired, and family, friends and fans of the soccer team were left to grieve their losses.
Nearly three years earlier, in March 2014, Malaysia Airlines Flight MH370 disappeared en route from Kuala Lumpur, Malaysia, to Beijing with 239 passengers and crew on board. On Jan. 17, the underwater search for the wreckage of the missing Boeing 777 was suspended. "Despite every effort using the best science available, cutting edge technology, as well as modeling and advice from highly skilled professionals who are the best in their field, unfortunately, the search has not been able to locate the aircraft," the three countries leading the search said.
At first blush, these two tragic events have little in common, other than the loss of passengers and crews. An air of mystery surrounds MH370. There are plenty theories, but no one knows for sure what happened. On the other hand, everyone with an opinion seems certain of what happened to LaMia Flight 2933.
But both events also are learning opportunities for the aviation industry. The industry's safety record is built on learning from past accidents and implementing mitigations that reduce the likelihood that they will happen again. It's not good enough to assume we know what happened with LaMia Flight 2933. It's imperative that the accident investigators continue seeking answers. What sometimes gets lost in the media storm after an accident is that aviation safety is best-served by the investigators being allowed to do their jobs in an orderly and methodical fashion, making sure all angles are examined and all questions asked, regardless of whether they fit within the prevailing media narrative.
The authorities who led the search for MH370 said they "remain hopeful that new information will come to light" and that the airplane eventually will be located. Let's hope so, because whether it was an accident or some other type of event, there are undoubtedly lessons to be learned that could benefit us all. We must never be satisfied in our mission to improve aviation safety.