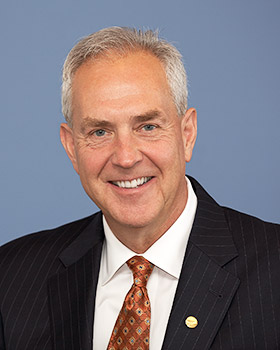 I again want to thank all of our members, event sponsors and exhibitors, and everyone who attended one of our summits, seminars, forums or dinners in 2017, for your support. The work we do every day would not be possible without you.
The new year is shaping up nicely. The first six months of the year seem particularly busy.
Our 4th annual Singapore Aviation Safety Seminar (SASS), produced in partnership with the Singapore Aviation Academy, is scheduled for March 26–29. The theme for SASS 2018 is "Stepping up Safety: Enabling Growth, Embracing New Technologies."
In May, we have two events. The Foundation's 63rd annual Business Aviation Safety Summit (BASS), produced in partnership with the National Business Aviation Association, is scheduled for May 10–11 in Chicago, and, as usual, Lisa Sasse, chair of our Business Advisory Council (BAC), and the rest of the BAC, have developed an outstanding agenda.
Later in the month, May 29–30, to be exact, is the 6th annual Safety Forum, co-sponsored by the Foundation, Eurocontrol and the European Regions Airline Association. The forum, which will be held at Eurocontrol headquarters in Brussels, will consider industry best practices and functionality that can promote, improve and create "safety behaviors." For more information, check the Skybrary.aero website. Thanks to Tzvetomir Blajev and everyone on the Foundation's European Advisory Committee for all the work they put into producing the Safety Forum.
Of course, our Global Safety Information Project will continue, as we refine our safety data collection and processing system toolkits and roll them out to industry. We also will be working with the International Civil Aviation Organization (ICAO) Regional Aviation Safety Groups in the Pan America and Asia-Pacific regions, and with the ICAO headquarters staff and other stakeholders on the Global Aviation Safety Plan.
The Foundation will be an active participant on the Commercial Aviation Safety Team and the Unmanned Aircraft Safety Team, and will continue to work on runway safety and go-around issues.
To keep abreast of all of our activities, please visit flightsafety.org often.
Thanks for everything, and we look forward to working with you toward our common goal of safety throughout the year.