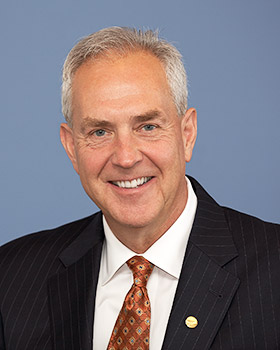 In the early days of aviation, Flight Safety Foundation was neutral ground for the industry. We could bring together competitors – airlines or manufacturers – and address aviation safety issues. Some of our finest work came about due to these collaborations.
That tradition continues to this day.
As you have read in AeroSafety World, our Global Safety Information Project continues to advance. We'll be releasing some of our preliminary conclusions soon, but something occurred to me as I was thinking about who is attending our focus group sessions. In each, we have had some combination of airlines, regulators, airports, air navigation service providers and others. The conversations have been candid and eye-opening.
You may have seen a recent article in the Wall Street Journal, "U.S. Airline Accident Rate Remained Near Record Low Last Year." We've reached levels of safety that we only dreamed about 20 years ago. But that doesn't mean we declare victory and go home.
For many decades, we've used accident investigations to advance safety, and we still do that today. But with the record-low number of accidents, safety professionals are turning to the analysis of data collected from normal operations in order to identify and mitigate risk factors.
Fortunately, this is becoming the norm throughout the world, and our work to gain an understanding of how this is being done in the Pan America and Asia-Pacific regions has shown us plenty of examples. It also shows that there is an important role for the Foundation to play in this work. We are in a unique position to provide a forum for candid discussions and encourage collaboration.
Our research also is making us consider what happens if data collection and analysis don't become a worldwide industry standard. We brag about our impressive safety record in this industry, but what happens if those accident rates stay steady at those impressively low numbers? We are seeing growth in aviation in many parts of the world and simple math would show that if we don't continuously decrease that microscopic accident rate, we will see an increased number of accidents. That isn't acceptable.
So, yet again, the Foundation is bringing together members of the industry who might not otherwise sit down and discuss a critical safety issue quite as openly with each other if not for our involvement.
I am proud that the Foundation continues to be the neutral ground where safety issues can be discussed and solutions debated between competitors, colleagues, and other safety stakeholders.