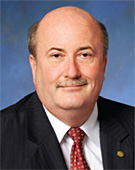 This is my last column for 2010, so I thought I would relate some impressions from my last couple months of travel.
Let's start in Istanbul, Turkey, where I spoke at a conference hosted by Airports Council International Europe. Attitudes were upbeat, reflecting that region's improving economy. Things also were upbeat in the safety arena, as several airport operators showed a real sense of responsibility and sophistication when it came to safety management systems.
St. Petersburg, Russia, was another great stop. I participated in an implementation meeting of the Global Aviation Safety Roadmap. Operators from across the Commonwealth of Independent States at that meeting accepted some challenging jobs, including requiring loss-of-control training and implementing a SAFA (safety assessment of foreign aircraft) ramp inspection program. These are difficult technical and political challenges, but the industry there is ready to step forward. The only worry is that the economic downturn has crippled government regulators in that region.
At The Hague, Netherlands, I participated in a conference on just culture, and the discussion was dominated by representatives from the fields of medicine and child services. It was good to see the basic ideas that we hold dear being embraced by a broader community. One thing I noticed, not only in The Netherlands but also across Europe, was a bleak attitude about national budget worries and, consequently, a potentially serious reduction of government resources.
The Foundation's International Air Safety Seminar in Milan, Italy, was a great success, thanks in large part to the help of the 8 October Foundation, a group made up of people who lost loved ones in the 2001 runway incursion crash at Milan Linate Airport. The group is dedicated to supporting advances in aviation safety. They were fantastic partners. Further, having those wonderful people there reminded all of us how important our safety work really is.
As I moved on to Asia, I saw that the recession there is just a memory; airlines are booking record profits, bonuses are being paid and $50 million corporate jets are being ordered by the handful. I had a meeting in Singapore, where we worked to build up the business aviation safety community and help regulators adapt to all those shiny new jets.
In India, I worked with a foundation and a university cooperating to educate India's first generation of aviation lawyers. The future there is bright, and continued growth is a given; the only question is how to keep up with the safety challenges.
Finally, I moved on to see old friends in Taipei. I thought that, due to that economy's dependence on U.S. trade, they might still be struggling. I was wrong. The economy there is booming. Freight is up and the new cross-strait flights are generating more traffic than anyone ever imagined.
So what does this suggest for 2011? The predicted shift of the center of aviation activity toward the developing economies is happening. In 2011, it will be hard for anyone to miss. At the same time, however, we are going to see regulators fall on hard times. Industry will have to become increasingly self-reliant. It is time to make room for a new generation of professionals in a new set of places. There will be new friends and new challenges, and that will be good for all of us.