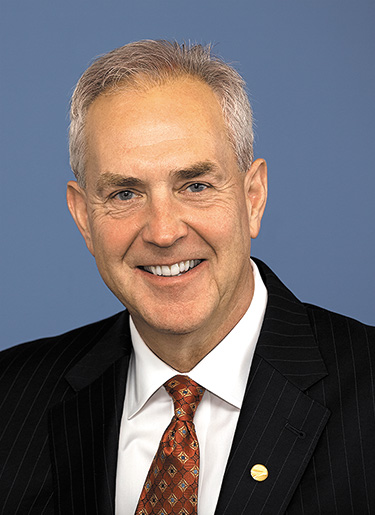 Thank you to everyone who made the 62nd annual Business Aviation Safety Summit (BASS 2017) in Chandler, Arizona, so successful. The presentation and discussions were thought-provoking and timely, the venue was excellent, and everyone seemed to enjoy valuable networking time during the day and in the evenings. Special thanks to our sponsors and exhibitors for their generous support and to the speakers and attendees who took time out from their busy schedules to advance the cause of business aviation safety.
Here in the Northern Hemisphere, the summer months often are seen as a time when activity slows down, but that's not the case at the Foundation. Our fifth annual Safety Forum, held in partnership with Eurocontrol and the European Regions Airline Association, is scheduled for June 6–7 at Eurocontrol headquarters in Belgium. This year's forum will focus on preventing runway collisions.
The Foundation's fifth annual Networking Dinner and Silent Auction is slated for July 20 at the National Press Club in Washington. This is a wonderful opportunity to network with industry colleagues and to get to know Foundation staffers and members of our Board of Governors. Table and individual seat reservations are still available, but are going fast.
Foundation executives and members of the board will be on the road a lot over the next few months. Again this year, we are hosting a table at the annual Aerospace Media Awards dinner on June 18 in Paris, on the eve of the Paris Air Show. We also are supporting the 8th Pan American Aviation Safety Summit, scheduled for June 19–21 in Mexico City, as well as other International Civil Aviation Organization (ICAO) Regional Aviation Safety Group meetings in the Pan America and Asia Pacific regions.
We are a longtime member of the U.S. Commercial Aviation Safety Team and a member of the newly formed Federal Aviation Administration (FAA) Unmanned Aircraft Safety Team (UAST), and the UAST Executive Committee. We also sit on the FAA's Research, Engineering and Development Advisory Committee (REDAC) for Aviation Safety and are part of an ICAO working group on the 2020–2022 version of the ICAO Global Aviation Safety Plan. Foundation Board Chairman Ken Hylander, who is a member of REDAC, also chairs a U.S. National Academy of Science study on real time systemwide safety assurance.
One of our major ongoing efforts is our Global Safety Information Project (GSIP). We published our first toolkits earlier this year and are working on updated versions as we speak. We have three GSIP webinars planned for the coming months and also are working to pull together a GSIP meeting in the Asia Pacific region.
As always, we appreciate your support and look forward to seeing you during our travels.