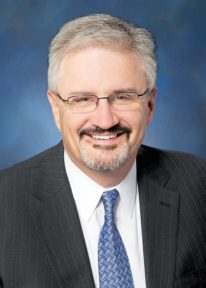 Data recently released by the U.K. Civil Aviation Authority (CAA) show that laser strike incidents reported to the CAA declined 12.6 percent last year from 2015. It was the second straight year that laser incident reports have declined, and despite up and down movement on a year-to-year basis, the incident reports are down 34 percent since 2011, according to CAA.
That's good news, certainly, but it's not great news, especially when you consider that the 1,258 laser incidents reported to have occurred in the United Kingdom last year still work out to more than three a day. If you add in the 274 laser incidents involving U.K. operators overseas, it quickly adds up to more than four reported incidents per day.
In Canada in 2014, there were 502 reported incidents, and in the United States in 2015, there were 7,703 laser strikes recorded. If you combined the reports for the U.K., Canada and the United States (recognizing that we're talking about different years), it works out to nearly 26 reported incidents per day in just three countries.
So, I think it is safe to assume that laser strikes on aircraft occur dozens of times a day around the world.
In the United States and elsewhere, it is a criminal offense, punishable by fine or jail time, to knowingly point the beam of a laser at an aircraft. Over the past few years, aviation organizations have partnered with regulators and law enforcement agencies to educate the public about the dangers and possible consequences of laser attacks.
Progress is being made, but given the number of laser strikes being reported each year, it is apparent that more work needs to be done. The public needs to continually be reminded about the potential dangers to flight crews, passengers and aircraft posed by laser strikes and about the possible consequences for individuals who commit laser attacks. Flight crews also need to be trained on what to do in event of a laser strike during a critical phase of flight and to be encouraged to report all strikes as soon as possible.