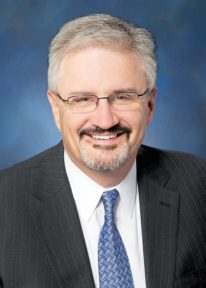 In an industry driven by technology, change is a natural part of our condition. What we do for a living and the environment in which we do it changes in small and large ways seemingly continuously. So, why is my head spinning?
By way of explanation, I am in Montreal, where the International Air Transport Association's (IATA's) Safety and Flights Ops Conference just ended. The theme of the event was "technological progress and safe operations — embracing technology-driven change," but the conference could just as easily have been called "Beware the Tsunami."
I'm exaggerating, of course, but it is easy to feel overwhelmed. In two-and-a-half days, we heard about virtual and augmented reality, cryptocurrency, blockchain technology, autonomous vehicles, biometrics and digital identities, and of course, the subject du jour everywhere — artificial intelligence (AI), both embodied and disembodied. When someone today mentioned renewable energy, I felt almost nostalgic for the good old days.
Not everything discussed had a direct bearing on safety, but much of it did. If I had to briefly sum up some of the conclusions I reached during and after the presentations, I would say:
The current regulatory structure cannot keep up with technology, which is complicated by the fact that there is not a one-size-fits-all regulatory structure or philosophy. Performance-based regulation seems to be the future, but there are still operators out there that function best in a more prescriptive regulatory environment.
New entrants (such as drones and commercial space operators) need to be accommodated and accounted for in the airspace system and, in turn, need to come up to speed on the language of aviation.
The aviation industry needs to move beyond focusing on the technology of AI and instead concentrate on how best to leverage AI to improve safety and operations.
The airline industry's reliance on legacy systems makes it ripe for disruption from new technologies.
Data is the key to the future, but it has to be handled securely while at the same time being shared intelligently.
The key to all of this will be to integrate and implement the technology without negatively impacting current operations and safety, which of course is easier said than done.