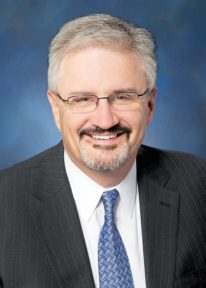 In its latest annual safety report, the International Air Transport Association (IATA) points out that in the five-year period from 2013 through 2017, there were 340 accidents in global commercial aviation, 76 percent of which involved passenger aircraft and 13 percent of which were fatal accidents.
The IATA Safety Report 2017 does an excellent job of categorizing the accidents by type and, where possible, identifying factors contributing to the accidents. In this issue of AeroSafety World, we devoted our regular DataLink feature to taking a closer look at IATA's analysis of runway safety–related events, specifically runway/taxiway excursions. This type of detail and analysis is available throughout the IATA report and I encourage you to download a copy from the IATA website.
It's interesting to note that one of the most common contributing factors in commercial aviation accidents over the past five years has been deficiency in, or lack of, state regulatory oversight. In fact, deficient regulatory oversight is cited as a contributing factor in 33 percent of the accidents that occurred during the period.
I'm bringing this up because at Flight Safety Foundation, we believe that the U.S. Federal Aviation Administration (FAA) is moving to strengthen regulatory oversight with its nearly 3-year-old compliance philosophy. As President and CEO Jon Beatty outlines in this month's President's Message, FAA's goal is to bring organizations and individuals that are not compliant with the rules and regulations back into compliance as quickly and efficiently as possible.
The FAA has drawn some criticism for its approach, with some suggesting that it should be more aggressive with meting out punishment, but I believe that, in the long run, creating an environment that nurtures and encourages an open, honest and voluntary safety reporting culture is more likely to result in continued improvements in the industry's safety performance than is the threat of punishment.